These Marijuana Stocks May Soon See A Recovery
As marijuana stocks work to regain some better momentum shareholders are once again remaining patient. For some time the sector has been showing a lot of ups and down trading. Yet there are moments when after a company sees a rise it begins to drop to lower lows. This seems to be a recurring pattern that has not been able to change. From this many companies have been relying on industry news or trends to catch a wave of momentum. For example, when news broke out about a federal reform bill it created some good trading in the sector. Outside of the market, many cannabis companies are doing well. This progress has truly helped the overall growth of the cannabis industry.
Not to mention it has led to seeing various ventures that have the potential to generate more revenue. Right now marijuana stocks are seeing more pullback which is always a good time to find marijuana stocks to buy. Hopefully, with some cannabis companies soon to report earnings the results will be strong enough to help see a recovery in the sector. The speculation of what is to come for the industry is part of the reason people get invested.
With how volatile things can be making the right choice on which cannabis stock to add to your portfolio can be a challenge. That is why it is best to do your homework on each potential investment to gain better insight. Investing is a risk and due diligence can be a means to mitigate that risk, especially dealing with marijuana stocks. The companies below are a few options to keep on the watch for this week's trading.
Top Marijuana Stocks To Watch This Month
Innovative Industrial Properties, Inc. (NYSE:IIPR)
AFC Gamma, Inc. (NASDAQ:AFCG)
Innovative Industrial Properties, Inc.
Innovative Industrial Properties, Inc. Inc. is a self-advised Maryland corporation focused on the acquisition, ownership, and management of specialized properties leased to experienced, state-licensed operators for their regulated medical-use cannabis facilities. Innovative Industrial Properties, Inc. has elected to be taxed as a real estate investment trust. In recent news, the company has announced it will be expanding its Real Estate partnership with Green Thumb Industries at a Pennsylvania property. The lease amendment in Danville, Pennsylvania, provided $55.0 million in reimbursement to Green Thumb.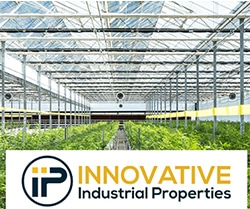 This was for the recently completed development of a 152,000-square-foot industrial building for cultivation and processing, in addition to a new electric substation on the property to enhance electrical load capacity. The lease amendment also adjusted the base rent under the lease to take into account the additional available funding for the development. IIP funded in full the reimbursement, making IIP's total investment in the 300,000-square-foot property $94.6 million. This lease amendment was made pursuant to the exercise of an option by Green Thumb for IIP to provide reimbursement of these improvements, with this option originally included in a lease amendment executed in 2021.
[Read More] Top Cannabis Stocks To Watch Before The Start of August
AFC Gamma, Inc.
AFC Gamma, Inc. originates, structures, underwrites, and invests in senior secured loans, and other types of loans and debt securities for established companies operating in the cannabis industry in states that have legalized medicinal and/or adult-use cannabis. This past month the company announced it has increased its dividend for the fourth consecutive quarter.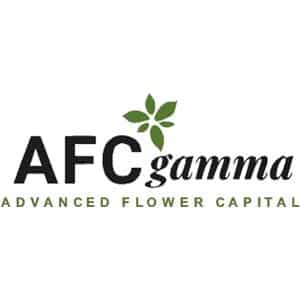 The Board of Directors of AFC Gamma declared a quarterly dividend of $0.56 for the quarter ending June 30, 2022, per outstanding share of common stock. This became payable on July 15, 2022, to the common stockholders of record on June 30, 2022.
[Read More] Here Is What's New In The Cannabis Industry
The June quarterly dividend represents the fourth consecutive increase of AFC Gamma's quarterly dividend and a 47.4% year-over-year dividend increase. In more recent news the company has announced it will have a Q2 2022 earnings call on August 9th.