Marijuana Stocks To Watch As The Sale Of Legal Cannabis Soon Begins For NY & NYC
On the other end of the cannabis industry, many ventures have taken place that may help marijuana stocks. Specifically with state-level legislation. Going back over a year residents of New Jersey voted to legalize the adult use of marijuana. In recent news, the sale of legal weed is soon about to start for New Jersey as well as NYC. A state commission has permitted seven medical-marijuana companies to start selling cannabis to all adults at 13 dispensaries.
The sale of recreational marijuana is allowed to commence once each of the 7 companies pays $1 million in fees. These fees are affiliated with the expanded licenses. To which will meet other bureaucratic conditions to achieve final approval. The commission approved 13 individual dispensaries, which will be scattered throughout New Jersey. This will include several that are within a half-hour drive of New York City. With sales about to begin this will be a pathway for more MSO cannabis companies to come in and set up shop. Not to mention there are more states soon to vote on whether they will legalize cannabis for medical and adult use.
Yet with New York and New Jersey having the potential to see large revenue will marijuana stocks react well to what's happening. When states go legal or start the sale of cannabis as mentioned above it can be a momentum driver for multi-state operators. As well as some pure-play cannabis companies due to having the ability to work within these new markets. Not every cannabis company can easily obtain a license in other markets.
Marijuana Stocks And The Growth Of The Cannabis Industry
Nevertheless, the continued growth of the cannabis industry is showing more progress overall. As more progress and success continue it's possible to see more fundamental trading. At the moment investors are keeping their focus on what will happen with the upcoming federal reform votes. Currently, there are 3 bills that aim to end cannabis prohibition in the United States. If one of the bills becomes law it could have a positive impact on how the sector performs. As more reform both state and federal take over the industry hopefully with positive results, it will yield better trading for marijuana stocks. The cannabis companies below are some marijuana stocks to watch as 2022 moves forward.
Top Marijuana Stocks To Watch Right Now
Greenlane Holdings, Inc. (NASDAQ:GNLN)
High Tide Inc. (NASDAQ:HITI)
GrowGeneration Corp. (NASDAQ:GRWG)
Greenlane Holdings, Inc.
Greenlane Holdings, Inc. develops and distributes cannabis accessories, child-resistant packaging, vape solutions. As well as lifestyle products in the United States, Canada, and Europe. It operates through two segments, Consumer Goods and Industrial Goods. In recent news, the company has strengthened its leadership diversity and industry expertise.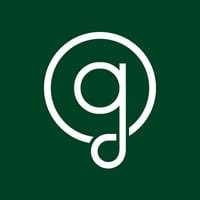 This was possible with a new chief accounting officer and board director. effective April 18, 2022, and Renah Persofsky as Board Director, effective April 11, 2022. The Company also announced the resignation of Dallas Imbimbo from the Company's Board of Directors.
Words From The Company
"We are very excited to welcome Darsh to Greenlane," said Nick Kovacevich, CEO of Greenlane. "Darsh brings a compelling blend of accounting and finance experience, well-honed technical skills, and proven leadership abilities.
[Read More] Top Marijuana Stocks To Buy Right Now In 2022?
High Tide Inc.
High Tide Inc. engages in the cannabis retail business in Canada, Europe, the United States, and internationally. The company designs manufacture and distribute smoking accessories and cannabis lifestyle products. On April 1st the company announced it will be acquiring Boreal cannabis company. From this, it will add two established retail cannabis stores in northern Alberta. High Tide will acquire 100% of the equity interest of 2080791 Alberta Ltd. operating as Boreal Cannabis Company.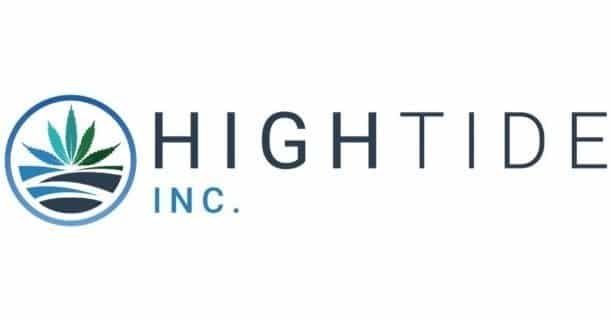 On March 31st its UK-based subsidiary, Blessed CBD, has been included in the Food Standards Agency's public list. A list of cannabinoid (CBD) products permitted for sale to consumers. This is a key milestone on Blessed's path to full authorization, expected no later than 2023. As well it cements its position as one of the UK's most popular and compliant CBD brands.
[Read More] The Best Canadian Marijuana Stocks To Buy Right Now?
GrowGeneration Corp.
GrowGeneration Corp. through its subsidiaries owns and operates retail hydroponic and organic gardening stores in the United States. Recently the company released Q4 and full-year 2021 financial results. In addition to announcing its full-year 2022 guidance. At this time net revenues increased 46% to $90.6 million for the fourth quarter of 2021. This is compared to $61.9 million for the same period last year.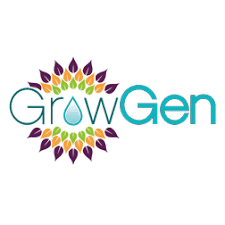 Same-store sales at 26 locations open for the same period in 2020 and 2021 were $40.3 million in the fourth quarter of 2021. These numbers are compared to $46.0 million in the same period last year, representing a 12.3% year-over-year decline. The gross profit margin for the fourth quarter of 2021 was 25.5%, compared to 25.8% in the same period last year, a decrease of 30 basis points.
Full Year 2022 Outlook
Net revenues* in the range of $415 million to $445 million, versus the 2021 base of $422.5 million.
Adjusted EBITDA* in the range of $30 million to $35 million versus the 2021 base of $34.5 million.