Best Cannabis Stocks For Your July Watchlist
Are you looking for marijuana stocks to buy in July 2022? Many cannabis investors are taking advantage of price fluctuations due to the present market turbulence by actively trading top cannabis penny stocks. Any stock that trades for less than $5 is described as a penny stock. These marijuana stocks are typically recognized for having large price fluctuations that active traders take advantage of to make short-term gains in the market. To lock in gains, several investors specifically use day trading and swing trading strategies with marijuana penny stocks. A trader can open a larger position with less cash because of the lower price points. This enables them to profit from minor price fluctuations in a company and generate gains with short-term positions.
A stock market bottom is now expected in 2022's Q2 or Q3 according to many analysts. This may also be a sign that, like the rest of the market, the cannabis industry is about to see another downturn. But in August, the Senate may give the marijuana sector a boost. Chuck Schumer announced earlier this year that his federal marijuana legalization measure will be introduced in August. Prior attempts to pass federal cannabis law were supported by the cannabis business, and in the coming months, there may be some progress. Some cannabis investors are depending on short-term investing tactics to generate money this year since many cannabis investors are hesitant to make long-term investments in the current market.
Opportunity Trading Penny Stocks For July 2022
While the market as a whole makes new lows in June, it may be time for active investors to compile a list of the best cannabis penny stocks to watch in Q3 2022. The ideal entry points for your trades could be found by analyzing how a stock performs on the market. Let's take a look at the best 3 marijuana penny stocks to add to your list on July 1st.
[Read More] Top Marijuana Penny Stocks To Buy In Q3 2022? 3 To Watch In July
Top Marijuana Stocks To Watch In July
Village Farms International, Inc. (NASDAQ: VFF)
High Tide Inc. (NASDAQ: HITI)
Greenlane Holdings, Inc. (NASDAQ: GNLN)
Village Farms International, Inc.
In North America, greenhouse-grown tomatoes, bell peppers, and cucumbers are farmed, sold, and distributed by Village Farms International, Inc. and its affiliates. The cannabis and CBD businesses of the company are also situated in Canada and the US. One of the largest cannabis companies in North America is Pure Sunfarms, a fully owned subsidiary of Village Farms. A delta 2 greenhouse with a cannabis production license has been granted to Pure Sunfarms, doubling its capacity for output. Last year, Village Farms launched a new corporate identity and website, www.villagefarms.com.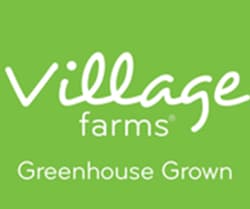 Consolidated sales during the first quarter of 2022, which were reported in May, rose by 34% year over year to $70.2 million from $52.4 million. The company reported a consolidated net loss of $6.5 million, or a negative $0.07 per share, compared to a loss of $7.4 million, or $0.10 per share, in the previous year. Additionally, consolidated adjusted EBITDA was $6.1 million lower than the $0.4 million higher adjusted EBITDA. Total net sales for the cannabis industry rose by 65 percent year over year to $28.8 million, or 41 percent of Village Farms' overall revenues. Importantly, the adjusted EBITDA for the whole cannabis industry rose by 9% from the previous year to $2.7 million. Pure Sunfarms was granted EU GMP certification on March 9th, enabling the business to export cannabis goods to European markets. Pure Sunfarms and NOYA will also import Cookie's cannabis concentrates into Canada.
VFF Stock Performance
VFF stock closed at $2.61 on June 30th down 10.97% in the last month of trading. Currently, the stock has a 52-week price range of $2.517-$10.97 and is down 57.01% year to date. According to analysts at CNN Business VFF stock has a 12-month median price target of $6.65 per share. In this case, this would represent an upside of 154.79% from its last trading price of $2.61.
[Read More] 3 Marijuana Stocks To Watch As July Is Soon To Begin
High Tide Inc.
High Tide Inc. is a cannabis dispensary that also sells and makes cannabis-related products. In general, High Tide's portfolio includes a well-known Canadian cannabis brand as well as a leading international producer and distributor of state-of-the-art smoking accessories. The company first created the world's biggest accessories eCommerce marketplace. There are now 127 High Tide-branded retail stores in Canada. Blessed CBD was an acquisition by High Tide in October, and the business is mostly focusing on the UK market. In November, the business opened its 66th retail cannabis location in Alberta, making it the biggest supplier in the province. Additionally, High Tide acquired NuLeaf Naturals, the largest purchase the company has ever made. On June 30th High Tide opened a new Canna Cabana store in Sherwood Park, Alberta.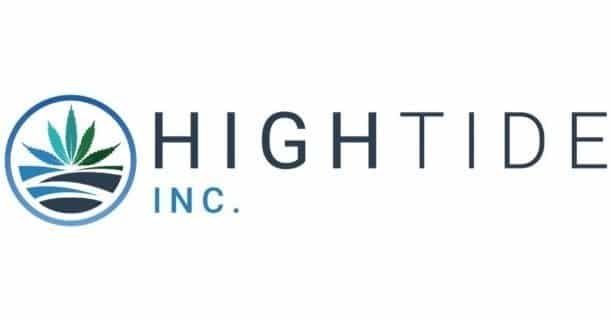 The business also completed the purchase of Smoke Cartel Inc. and created the Grasscity brand, which offers CBD products made from hemp. Dankstop, a well-known online store, was another acquisition by High Tide as part of its swift expansion into the US cannabis industry. High Tide published financial results for the second quarter of 2022 that included a 98 percent rise in sales and the ninth consecutive quarter of positive Adjusted EBITDA. Comparing the most recent quarter to the prior one, same-store sales climbed by 23% sequentially.
Additionally, sales rose from $40.9 million in the same period of 2021 to $81.0 million in the second quarter of 2022. Revenue grew sequentially by 12% in comparison to the prior quarter. In the second quarter of 2022, gross profit was $22.7 million, up 51% from $15.0 million in the same quarter the previous year. The business completed the acquisition of Crossroads Cannabis in April, bringing three additional storefronts to Ontario.
HITI Stock Performance
The shares of HITI finished at $1.98 on June 30th down 8.45% in the last five trading days. The stock is currently trading in a 52-week price range of $1.73 to $7.98, down 54.12% year to date. HITI stock has an average price target of $7.44 per share, according to Tip Ranks analysts. In this example, the upside would be 275.76% over the current market price of $1.98.
[Read More] 2 Top US Marijuana Stocks For Your July 2022 Watchlist
Greenlane Holdings, Inc.
Cannabis accessories company Greenlane Holdings, Inc. has a global presence. The company mainly offers high-end vaporizers, child-safe packaging, and cannabis accessories in the US and other countries. Today, Greenlane operates more than 11,000 stores throughout the globe. The merger between Greenlane and KushCo Holdings, Inc. was complete in 2021. The company acquired DaVinci, a renowned designer, and manufacturer of high-end portable vaporizers.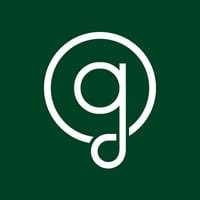 In May the company's total revenue for Q1 2022 increased 37% to $46.5 million, compared to $34.0 million for Q1 2021. In addition, net sales were $46.5 million in Q1 2022, compared to $34.0 million in Q1 2021, an increase of 37%. The year-over-year increase in net sales was primarily driven by the KushCo merger. Excluding KushCo's post-merger sales, revenue declined 47% to $18.1 million, compared to $34.0 million for the same period in 2021. Also important, Greenlane entered into an agreement with Universal Distribution to distribute Greenlane brands in Latin America. Greenlane may become one of the world's largest providers of auxiliary services after its acquisition of KushCo Holdings is complete.
GNLN Stock Performance
GNLN stock closed at $0.1964 on June 30th down 21.48% in the past five trading days. Currently, the stock has a 52-week price range of $0.1940-$4.68 and is down 79.64% year to date. According to analysts at Tip Ranks GNLN stock has a 12-month average price target of $2.00 per share. In essence, this would represent an increase of 918.33% from its current trading price of $0.1964.
Best Ways To Invest In Cannabis Penny Stocks For Active Traders
Marijuana penny stocks are a greater risk-to-reward ratio in comparison to higher value stocks. Before making an investment, you must perform your own due diligence on the companies. A company's financial reports and press releases may offer information about the top performers in the industry. By applying technical indicators and developing your understanding of chart patterns, you may increase your chances of making better trades. These could be the top marijuana penny stocks to follow right now as investors get ready for a bear market in 2022.