3 Marijuana Stocks To Watch In 2022 That Could Soon Rise
How marijuana stocks are currently performing now could be a good buying opportunity. The reason for this behavior is there's some slight pullback in the midst of speculative trading. Right now those who are investing in marijuana stocks are doing so based on what may happen in the future. Many felt that with the MORE Act passing the House last Friday that this week would result in better trading. Yet even though Monday was a fair day of trading for some the overall sector was in the red. This is not all bad as said above now could be a good time to find top marijuana stocks to buy.
Especially with Chuck Schumer set to introduce his bill this month. What many are doing is waiting for news on federal reform to be released and if it's good news most will look to take profits. To be more specific over the last few years when positive news on the topic is released most marijuana stocks trade better. This seems to be the current trading strategy for the bulk of marijuana stocks investors.
However, there are still some investors utilizing fundamental trading strategies. This pertains to watching the sector and basing trades on what a company is doing. For example, if a particular cannabis company is progressing and sustaining profitability that's a good sign. This intrigues people to consider buying shares based on success out of the market.
Marijuana Stocks To Watch And The Progress Of The Cannabis Industry
Over the last year, many cannabis companies have produced amazing results and generated large revenue. Even while not trading at levels they used to the progress out of the market keeps fundamental traders in a good spot. Mainly because the speculative belief is eventually people will take notice of this growth and possibly lead to better overall trading. Especially if federal reform fails to pass once again. The fear that comes with failing to end cannabis prohibition is another year of poor trading. Still with several attempts to get the job done volatile upswings could be a means to take profits in the near future.
Investing In Marijuana Stocks 2022
So for those who are looking to invest in marijuana stocks now could be a good time to get in while entry levels are low. As always make a plan and trade your plan and always keep an eye out for any sudden changes. But overall 2022 is shaping up to be a year of continued growth and progress for the cannabis industry.
Top Marijuana Stocks For Your Watchlist
Innovative Industrial Properties, Inc. (NYSE:IIPR)
American Financial Group, Inc. (NYSE:AFGC)
Power REIT (NYSE:PW)
Innovative Industrial Properties, Inc.
Innovative Industrial Properties, Inc. is a self-advised Maryland corporation. The company focuses on the acquisition, ownership, and management of specialized properties. These properties are leased to experienced, state-licensed operators for their regulated medical-use cannabis facilities. On April 1st the company announced the pricing of an underwritten public offering of 1,578,948 shares of its common stock.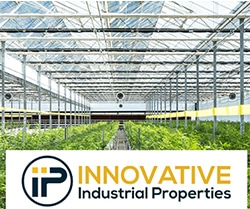 Which would be $190.00 per share for gross proceeds of approximately $300.0 million. The offering is expected to close on or about April 5, 2022, subject to customary closing conditions. The Company has also granted the underwriters a 30-day option to purchase up to an additional 236,842 shares of its common stock.
All of the shares are being sold by the company. Furthermore, the company intends to use the net proceeds from this offering. To which will be invested in specialized industrial real estate assets. Particularly used in the regulated cannabis industry that is consistent with its investment strategy, and for general corporate purposes.
American Financial Group, Inc.
American Financial Group, Inc. is an insurance holding company. It engages in property and casualty insurance, focusing on commercial products for businesses. Back in March, the company declared a special dividend. The dividend is a one-time cash payment of $2.00 per share of American Financial Group Common Stock. The dividend was payable on March 22, 2022, to holders of record on March 15, 2022.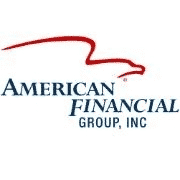 The aggregate amount of the payment to be made in connection with this special dividend was set to be approximately $170 million. This special dividend is in addition to the company's regular quarterly cash dividend of $0.56 per share most recently paid on January 25, 2022. On April 1st the company declared a quarterly dividend of $0.56 per share. The dividend is payable on April 25, 2022, to holders of record on April 15, 2022.
[Read More] Best Marijuana Stocks To Buy For April 2022? 3 To Watch This Month
Power REIT
Power REIT is a real estate investment trust (REIT) that owns real estate related to infrastructure assets including properties for Controlled Environment Agriculture, Renewable Energy, and Transportation. In recent news, the company acquired a 1.1 million square foot greenhouse for $9.35 million.

Along with this acquisition, Power REIT entered into a long-term, triple-net lease with Millennium Produce of Nebraska LLC ("MillPro"). As part of the transaction, Power REIT has agreed to fund capital improvements to upgrade the tomato-ready cultivation facility.
[Read More] Best Marijuana Penny Stocks To Buy Now? 2 Canadian Pot Stocks For Your April Watch List
Power REIT's current capital commitment for the initial phase of improvements is approximately $534,000 which includes costs related to the replacement of energy curtains.