Best Cannabis Stocks In Q3 2022
Are you looking for top marijuana stocks to buy right now? The majority of the cannabis industry hit fresh lows in July. Now in the first full week of July, we have seen an uptrend in pot stocks and the overall market. Even if this rebound may be followed by more declines once the second quarter's earnings are announced, it still demonstrates the potential of the best cannabis stocks. In general, some have gained significant percentage gains in the last month.
Generally speaking, the marijuana industry could receive a boost from the Senate in August. Earlier this year, Chuck Schumer declared that his federal marijuana legalization bill will be submitted in August. The cannabis industry backed previous attempts to enact federal cannabis legislation, and in the coming months, there may be some advancement. Since many cannabis investors are afraid to make long-term investments in the present market, some cannabis investors are relying on short-term investing strategies to earn money this year.
At the present time, many analysts are shifting their sentiment and currently believe we are already in a recession. In this case, this would mean the overall markets could recover earlier than expected. As we begin seeing an uptrend in the cannabis sector let's look at 4 top marijuana stocks to add to your watchlist next week.
[Read More] Top US Marijuana Stocks To Buy Right Now? 3 For You Q3 2022 Watchlist
Top Marijuana Stocks To Watch With Gains In July
Green Thumb Industries Inc. (OTC: GTBIF)
Leafly Holdings, Inc. (NASDAQ: LFLY)
High Tide Inc. (NASDAQ: HITI)
Jushi Holdings Inc. (OTC: JUSHF)
Green Thumb Industries Inc.
Green Thumb Industries Inc. is a key player in the US cannabis consumer packaged goods (CPG) market. One of the 77 Green Thumb facilities, which are spread across 15 states, is in New Jersey. GTI now holds 111 retail licenses, and more are expected in the future. As part of a special collaboration with the privately held Cookies Brand, GTI opened a Cookies in 2021 on the Las Vegas Strip. The opening of Green Thumb's cannabis company in Virginia has been announced following the completion of its acquisition of Dharma Pharmaceuticals. By purchasing Leafline Industries, the company gained access to the Minnesota market. In April, the company unveiled its 77th Rise site.

Sales for the first quarter were $243 million, up 25% from the same time in 2021, according to GTI. This quarter's net income of $29 million, or $0.12 per basic diluted share, is the company's ninth straight period of positive GAAP net income. Additionally, it reported $67 million in adjusted EBITDA or 28% of revenue. Given that GTI's first quarter of 2022 saw $55 million in revenue and the company's ninth straight quarter of positive cash flow, this is very important. The business also ended the quarter with $175 million in cash. GTI will deliver its second-quarter 2022 results on August 3rd after the market close.
On July 8th, GTBIF shares finished at $9.27, up 16.31% in the last five trading days. Currently, the stock has a 52-week price range of $7.72-$35.15 and is down 58.17% year to date. According to analysts at Tip Ranks GTBIF stocks has a 12-month average price target of $33.88 per share. In this case, this would represent an increase of 265.48% from its last trading price of $9.27.
[Read More] Best Cannabis Stocks To Watch July 4th Right Now
Leafly Holdings, Inc.
In February, Leafly Holdings Inc., a well-known online cannabis marketplace and consumer resource declared that trading in its common stock, LFLY, had begun on the NASDAQ. The most dependable website for discovering and buying cannabis products from authorized sellers all around the world is Leafly. Leafly is used annually by more than 125 million individuals to learn about cannabis and make online purchases from nearby merchants. The company's vast resources, which include advertising and technology services, let customers make informed purchase decisions and allow cannabis businesses to attract and retain devoted customers. Customers may place purchases directly on the company's website thanks to the online cannabis delivery service it launched in California in May.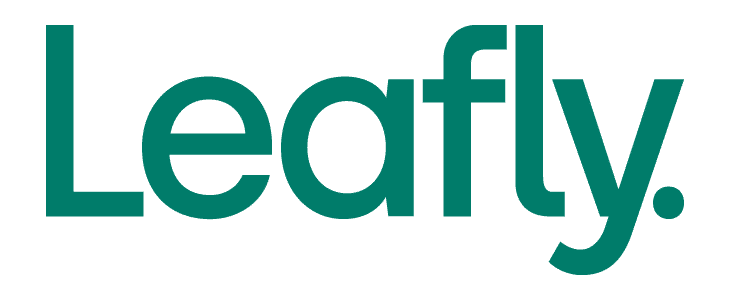 Revenues for the first quarter of 2022 from Leafly were up 40% year over year to $57.5 million when the company revealed its results in May. In addition, there are now 16.4 million monthly active users, up 52% from the previous year. The business had a gross profit of $53.7 million, or a profit margin of 93%. Additionally, with a net income of $7.7 million the year before, the corporation lost $31.2 million in the quarter. The legal cannabis sector is the largest employer in the US, according to research on cannabis employment released by the company on February 23. The forecast states that over 100,000 new employment and $25 billion in sales will be generated by the cannabis business by 2021. In June Leafly was added to the Russel 3000 and 2000 indexes.
LFLY Stock Performance
LFLY stock closed on July 8th at $4.79 up 12.44% in the past five trading days. Currently, the stock has a range of $4.30-$11.58 and is down 52.05% year to date. According to analysts at CNN Business LFLY stock has a median price target of $12 per share. In this case, this would represent an upside of 150.52% from its last trading price of 4.79.
[Read More] Best Marijuana Stocks To Buy Now? 3 To Watch In Early July
High Tide Inc.
High Tide Inc. is a cannabis dispensary that also produces and markets cannabis-related goods. A well-known Canadian cannabis brand, as well as a top worldwide manufacturer and distributor of cutting-edge smoking accessories, are all part of High Tide's portfolio. The company started by developing the largest accessories eCommerce marketplace in the globe. Canada currently has 127 retail locations under the High Tide brand. Blessed CBD was acquired by High Tide in October 2021, and the company's primary market is the UK. The company became the largest provider in the province when it launched its 66th retail cannabis outlet in Alberta. High Tide also made the biggest purchase the business has ever made when it purchased NuLeaf Naturals. In Sherwood Park, Alberta, High Tide launched a new Canna Cabana location on June 30.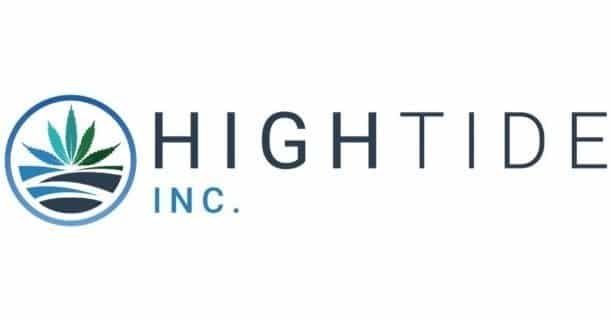 High Tide acquired the well-known online retailer Dankstop as part of its quick entry into the US cannabis market. For the second quarter of 2022, High Tide released financial statistics that showed a 98 percent increase in revenue and the ninth consecutive quarter of positive Adjusted EBITDA. Same-store sales increased by 23% sequentially when comparing the most recent quarter to the previous one. Furthermore, revenues increased from $40.9 million during the same time in 2021 to $81.0 million during the second quarter of 2022. Comparing the current quarter to the previous one, revenue increased sequentially by 12%. Gross profit increased by 51% to $22.7 million in the second quarter of 2022 from $15.0 million in the corresponding period of 2021. In July the company acquired nine operating retail cannabis stores from Choom Holdings.
HITI Stock Performance
The shares of HITI finished at $2.36 on July 8th up 16.83% in the last five trading days. The stock is currently trading in a 52-week price range of $1.73 to $7.98, down 44.47% year to date. HITI stock has an average price target of $7.41 per share, according to Tip Ranks analysts. In this example, the upside would be 213.98% over the current market price of $2.36.
[Read More] 3 Canadian Marijuana Stocks To Buy In July?
Jushi Holdings Inc.
Jushi Holdings Inc. is a cannabis and hemp business that is expanding its footprint in the American medical and recreational marijuana markets. The company's main goal is to develop a portfolio of branded cannabis and hemp-derived goods for the US market. The BEYOND/HELLO brand is has 32 Jushi-operated dispensaries throughout the country. Jushi also has 31 retail licenses in the US, and its national cannabis dispensary brand, Beyond/Hello, is expanding both online and offline. The company was able to expand its vertically integrated operations into Nevada with the acquisition of NuLeaf Inc. in April.
In comparison to the same period in 2021, Jushi's first-quarter revenue for 2022 increased by 48.5 percent to $61.9 million. The company's adjusted gross profit increased as well, rising by 33.1 percent year over year to $25.5 million. For the first three months, the corporation recorded a net loss of $14.3 million. At the end of the quarter, the company had $76.2 million in cash and cash equivalents and $1.1 million, or 1.7 percent of revenue, in Adjusted EBITDA. The firm launched a number of cannabis brands and products in Massachusetts throughout the first quarter of 2022, beginning with the flower brands The Bank and Sèchè. Jushi introduced a number of products using hydrocarbon extraction on June 29th, expanding its variety of The LabTM vape and concentrate options.
JUSHF Stock Performance
JUSHF stock closed at $1.85 on July 8th up 24.16% for the last month of trading. Currently, the stock has a 52-week price range of $1.31-$6.04 and is down 43.08% year to date. According to analysts at Tip Ranks JUSHF stock has a 12-month average price target of $4.31 per share. In this case, this represents an upside of 132.91% from its last trading price of $1.85.
Best Pot Stocks To Actively Trade This Summer
The top marijuana stocks may provide investors with value as they start to recover. Given that they just reached new lows during this month's trading sessions they could begin to see a future uptrend. You might be able to determine whether assets are appropriate for your portfolio and trading style by looking at a company's financial records and press announcements. You'll be able to make more intelligent trading selections if you can understand technical indicators and chart patterns. For active traders in July, the current market volatility in cannabis may offer the opportunity for short-term gains.