Best Cannabis Stocks In April 2022
Are you looking for the best marijuana stocks to buy in 2022? On April 4th the House passed a bipartisan cannabis research bill just a few days after passing the MORE Act. As US federal cannabis reform begins to make its way through Congress the top cannabis stocks to watch in April have seen some upward momentum. In the first quarter of 2022, most of the top pot stocks established new lows in the market. Now after ending March in an upward trend other legislations like the introduction of Chuck Schumer's bill could become a catalyst for the cannabis sector.
In March many leading cannabis companies reported strong revenue growth in their 2021 earnings. This shows how fast the cannabis industry has been growing and expanding into new emerging markets. Although 2021 cannabis companies saw significant growth many also reduced 2022 growth expectations due to a challenging Q4. In addition, delays with the US ending federal cannabis prohibition have also caused declines in ancillary cannabis stocks in the market.  For new investors, this could be an opportunity to invest in top pot stocks in 2022. There are many ways to gain exposure to the growing cannabis market.
In the US leading cannabis companies have become some of the largest revenue-producing entities in the industry. But there are other ways to invest in the cannabis industry that could be lucrative. In general, ancillary cannabis companies are those companies that support the cannabis industry without touching the actual plant. Many of these companies are well-positioned to grow alongside the cannabis market for the next five years.
Top Pot Stocks And Investing In 2022
Before investing in top cannabis stocks it's important to always do your due diligence before investing. Researching a company's financials and press releases can help you find the best-performing companies to invest in. In addition, following how a stock performs in the market and using chart patterns and indicators to establish entry levels can increase your success rate when trading. With the possibility of the US implementing cannabis reform in 2022 we could see some continued momentum from the cannabis sector. As we see the market volatility continue in 2022 let's look at 2 top cannabis stocks for your list in April.
[Read More] Best Marijuana Stocks To Buy For April 2022? 3 To Watch This Month
Best Marijuana Stocks To Watch In April 2022
The Scotts Miracle-Gro Company (NYSE: SMG)
Village Farms International, Inc. (NASDAQ: VFF)
The Scotts Miracle-Gro Company
Scotts Miracle-Gro, one of the world's largest marketers of branded consumer lawn and gardening products, has entered the cannabis sector. The company's fully owned subsidiary, Hawthorne Gardening, is a well-known distributor of cannabis fertilizers, lighting, and hydroponic equipment. On January 6th, Scotts added Luxx Lighting and True Liberty Bags to the Hawthorne portfolio. Hawthorne's industry-leading lighting portfolio will be strengthened because of the purchase. Despite the slowing of Hawthorne sales, the business maintained its full-year projection.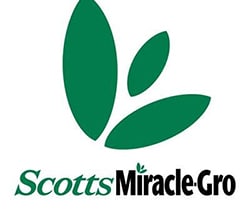 On March 8th, Scotts published a business update, decreasing its Hawthorne and non-GAAP adjusted EPS forecasts. Hawthorne sales are expected to dip 15-25 percent because of an overabundance of cannabis, which is creating a delay in indoor and outdoor growth. On March 31st the company announced that a company it backed RIV Capital is buying a New York cannabis company Etain.
Words From The CFO
"We believe Hawthorne sales have found the bottom in terms of average daily volume," Miller explained. "However, there is a seasonal element to the business that would normally be in play by now that has not materialized to the extent we anticipated. While sales volume has begun to improve recently, the year-over-year rate of decline has expanded, and that trend appears likely to carry through March."

Chief Financial Officer Cory Miller
SMG Stock Performance
SMG stock closed at $128.97 on April 4th down 6.67% in the last month. Currently, the stock has a 52-week price range of $110.81.74-$254.10 and is down 19.89% year to date. According to analysts at CNN Business SMG stock has a 12-month price target of $160 per share. This forecast represents an increase of 24.03% from its last trading price of $128.97.
[Read More] Best Marijuana Penny Stocks To Buy Now? 2 Canadian Pot Stocks For Your April Watch List
Village Farms International, Inc.
Village Farms International, Inc. and its subsidiaries grow, market, and distribute greenhouse-grown tomatoes, bell peppers, and cucumbers throughout North America. In addition, the corporation's cannabis and CBD operations are based in Canada and the United States. One of the largest cannabis enterprises in North America is Pure Sunfarms, a completely owned subsidiary of Village Farms. Pure Sunfarms has been given a cannabis production license for a delta 2 greenhouse, doubling the company's output capacity. Village Farms debuted a new corporate design and website, www.villagefarms.com, last year.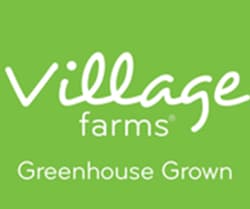 The company's fourth-quarter and full-year 2021 results were reported in March, and they exceeded expectations. The company reported a consolidated EPS of $0.03 per share and a net income of $2.1 million for the fourth quarter. Additionally, quarterly cannabis sales in the United States and Canada climbed by 168.8% to $34.4 million. Pure Sunfarms acquired EU GMP certification on March 9th, allowing the company to export cannabis goods to EU markets. Cookie's cannabis concentrates will also be imported into Canada by Pure Sunfarms and NOYA.
VFF stock closed at $5.50 on April 4th up 18.53% in the past month. Currently, the stock has a 52-week price range of $4.16-$13.80 and is down 14.33% year to date. According to analysts at CNN Business VFF stock has a 12-month median price target of $13.25 per share. In this case, this would represent an upside of 141.35% from its last trading price of $5.49.
[Read More] Trading Top Marijuana Stocks In April? 3 Top Cannabis Stocks To Watch Right Now