Investing In The Cannabis Industry Long Term In 2022
Are you trying to find the top marijuana stocks to buy for the long term? In general, it might be challenging to discover long-term investments with stability given the market volatility associated with the best cannabis stocks to watch right now. One of the marijuana stock market's best-performing categories over the long term has been cannabis REITs. Some may be getting ready for another run since they have given investors exceptional 5-year returns. The bulk of cannabis stocks saw new 2022 lows, during last week's trading.
A few of the top-performing marijuana stocks in the past several years have been cannabis real estate investment trusts. In essence, some of the best long-term investments in the cannabis business have remained marijuana REITs. One reason is that a lot of marijuana REITs offer dividends to shareholders, which are still difficult to come by with cannabis stocks. This has made these top marijuana stocks appealing to a large number of institutional investors and private equity companies.
Due to this, cannabis REITS can be among the top long-term investment opportunities in the sector. As Congress continues to press for federal cannabis legislation, there may be a trigger for the cannabis industry in the coming months. Additionally, it is anticipated that the cannabis market would more than double in size over the next five years, which will continue to foster a growth environment for marijuana REITs. Let's take a look at three of the best marijuana stocks for your long-term portfolio right now if you're an investor seeking long-term holdings in the cannabis industry.
[Read More] 3 Marijuana Stocks To Buy First Week Of July?
Best Marijuana Stocks For Long-Term Investing In Q3 2022
Innovative Industrial Properties, Inc. (NYSE: IIPR)
Power REIT (NYSE: PW)
NewLake Capital Partners, Inc. (OTC: NLCP)
Innovative Industrial Properties, Inc.
Innovative Industrial Properties, Inc. is a marijuana REIT focused on the US-regulated cannabis industry. Currently, the business has 7.7 million square feet of rentable space, and it plans to add another 2.7 million square feet soon. Most of these structures are fully leased, with an average lease term of 16.4 years. The company now has 107 properties distributed throughout 19 states. IIP has committed $1.9 billion as of April for property renovations, plus an additional $227.1 million in expected tenant payments. In general, IIP anticipates a considerable increase in its lease portfolio in 2022 while continuing to purchase properties, mostly in Pennsylvania and Massachusetts.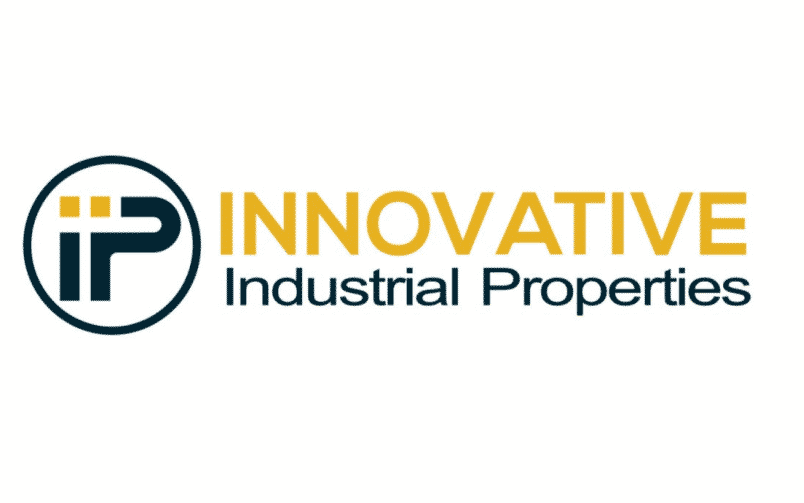 IIP reported total revenues of $64.5 million for the first quarter of 2021, an increase of 50% over the prior quarter. Additionally, reported net income for the first quarter of 2022 was $34.7 million, or $1.32 per diluted share, and was attributable to common stockholders. A quarterly dividend of $1.75 per common share was announced by the firm on April 14, 2022, an increase of 17% from Q4 2021. This corresponds to a dividend per share of $7.00 per year. Between January 1 and May 4 of this year, IIP bought six properties and performed five lease amendments to enhance other properties. IIP announced a normal quarterly dividend of $0.5625 per share on June 15th. The dividends are payable on July 15, 2022, to stockholders of record at the close of business on June 30, 2022.
IIPR Stock Performance
On July 5th, IIPR stock closed at $113.36 and is down 15.14% in the past month. The stock is currently trading in a 52-week price range of $107.00-$288.02, down 56.88% year to date. IIPR stock has a 12-month median price target of $220 per share, according to CNN Business analysts. In this forecast, this would be a 93.95% increase over the previous trade price of $113.36.
[Read More] Best Cannabis Stocks To Watch July 4th Right Now
Power REIT (PW)
Real estate investment trust Power REIT focuses on long-term properties with excellent risk-adjusted returns. For instance, Power REIT is expanding its portfolio of CEA properties, which includes processing plants and greenhouses. The buildings are now leased by tenants who have been given licenses to grow medicinal marijuana on the property. Power REIT will utilize the money to finish making the required upgrades to the assets that are ready for development. Power REIT has greenhouse plants that provide a long-term growth opportunity.

A 42 percent rise in net income per share was part of Power REIT's fourth-quarter and full-year 2021 results, which were released in April. The business established itself as a pioneer in cutting-edge greenhouse farming practices by investing $48 million in nine greenhouses. Additionally, the company's portfolio now includes 21 CEA buildings with combined square footage of approximately 1 million. The business reported a Core FFO of $0.40 per share in the first quarter of 2022 in a May update, down from $0.46 in Q1 2021. On March 15th, 2022, the Trust paid $163,000 in quarterly dividends or $0.4843 per share.
PW Stock Performance
PW stock closed on July 5th at $13.66 down 38.94% for the last month of trading. Currently, the stock has a 52-week price range of $11.46-$81.99 and is down 80.17% year to date. According to analysts at CNN Business PW stock has a consensus price target of $44 per share. In this case, this would represent an upside of 213.61% from its last trading price of $13.66.
[Read More] How Much Lower Can Top Marijuana Stocks Go In 2022?
NewLake Capital Partners, Inc.
A well-known real estate lender for cannabis businesses with state licenses is NewLake Capital Partners. Through sale-leasebacks, third-party purchases, and build-to-suit projects, this triple-net lease REIT makes investments in industrial and retail buildings. Its tenants include some of the most well-known companies in the state-licensed cannabis industry in the United States, and it is a trustworthy real estate partner. Sales for the first quarter of 2022 were $10.2 million, up 130% year over year, the business announced in May. Additionally, in the first quarter of 2022, there was $5 million in net income that was attributable to common stockholders. Anthony Coniglio was appointed chief executive officer by the corporation on June 1.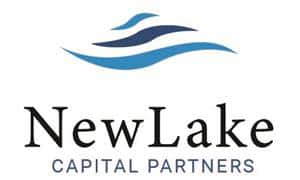 On March 15, 2022, the Company paid a cash dividend of $0.33 per share, or $1.32 per year, for the first quarter of 2022. With 28 buildings spread across ten states and over $325 million in assets, NewLake Capital now has $110 million in cash on hand. At the present time, ten cultivation locations and 17 dispensaries are in the company's portfolio. Curaleaf Holdings, Inc. (OTC: CURLF), Cresco Labs Inc. (CRLBF), Trulieve Cannabis Corp. (OTC: TCNNF), and Columbia Care Inc. (OTC: CCHWF) are some of the NewLake Capital's tenants.
NLCP Stock Performance
NLCP stock closed at $18.25 on July 5th down 10.54% in the past month. Currently, the stock has a price range of $17.66-$35.50 and is down 36.37% year to date. According to analysts at Market Beat NCLP stock has a 12-month average price target of $44 per share. This would represent an increase of 141.1% from its last trading price of $18.25.
Long Term Investments In Cannabis For July 2022
For new investors searching for long-term investments, cannabis REITs may be a great way to get into the cannabis industry. You should always perform your own due research before making an investment in a company. It could be possible to determine which businesses are the best to invest in by looking at their financial statements and press releases. These could be the top marijuana stocks to buy now in July if you want to make long-term investments.