Top Cannabis REITs And Long-Term Investing In 2022
Are you looking for the best marijuana stocks to invest in for the long term? Given the market volatility, in top cannabis stocks to watch right now, it could be difficult to find long-term investments. In general, cannabis REITs have been among the best-performing segments of the marijuana stock market over the long run. Given their excellent 5-year returns to investors, some could be preparing for another run.
Cannabis real estate investment trusts have been among the best-performing marijuana equities in recent years. Marijuana REITs continue to be among the top long-term investments in the cannabis industry. The fact that many marijuana REITs pay dividends to shareholders, which are still hard to come by with cannabis equities, is one factor. This has attracted several institutional investors and private equity firms to these top marijuana stocks.
Cannabis REITs may thus provide one of the best long-term investment possibilities in the industry. There could be a turning point for the cannabis business in the upcoming months. For one Congress could begin deliberating over cannabis reform in August. Furthermore, it is predicted that the cannabis industry would more than double in size over the next five years, which will support marijuana REITs' continued expansion. If you're an investor looking for long-term holdings in the cannabis sector, let's take a look at three of the best marijuana stocks for your long-term portfolio right now.
[Read More] Marijuana Stocks To Buy This Week? 2 Ancillary Pot Stocks For Your July List
Top Cannabis REITs To Watch In July
Power REIT (NYSE: PW)
NewLake Capital Partners, Inc. (OTC: NLCP)
AFC Gamma, Inc. (NASDAQ: AFCG)
Power REIT (PW)
Real estate investment trust Long-term properties with exceptional risk-adjusted returns are the main focus of Power REIT. At the present time, Power REIT is increasing the number of processing facilities and greenhouses in its portfolio of CEA properties. Tenants who have been granted permission to cultivate medical marijuana on the land have taken over the leases on the structures. The funds will be used by Power REIT to complete the necessary improvements to the assets that are prepared for development. Greenhouse facilities owned by Power REIT provide a long-term growth opportunity.

The fourth quarter and full-year 2021 results for Power REIT were announced in April and included a 42 percent increase in net income per share. By spending $48 million on nine greenhouses, the company established itself as a pioneer in cutting-edge greenhouse agricultural techniques. Additionally, 21 CEA buildings totaling around 1 million square feet have been added to the company's inventory. In a May update, the company announced a Core FFO of $0.40 per share for the first quarter of 2022, down from $0.46 in Q1 2021. The Trust distributed $163,000 in quarterly dividends on March 15, 2022, or $0.4843 per share.
PW stock closed on July 12th at $11.80 down 46.63% for the last month of trading. Currently, the stock has a 52-week price range of $11.46-$81.99 and is down 82.87% year to date. According to analysts at CNN Business PW stock has a consensus price target of $44 per share. In this case, this would represent an upside of 276.71% from its last trading price of $11.80.
[Read More] Are Penny Stocks On Your Radar Right Now? 2 Marijuana Stocks For Active Traders
NewLake Capital Partners, Inc.
NewLake Capital Partners is a well-known real estate lender for cannabis companies with state licenses. In general, this triple-net lease REIT invests in industrial and retail properties through sale-leasebacks, third-party purchases, and build-to-suit projects. Some of the most well-known businesses in the country's state-licensed cannabis sector are among its tenants, and it is a reliable real estate partner. The company reported $10.2 million in sales for the first quarter of 2022, a 130 percent increase over the same period last year. In addition, there was $5 million in net income in the first quarter of 2022 that was attributable to owners of common stock. On June 1, the corporation selected Anthony Coniglio as its chief executive officer.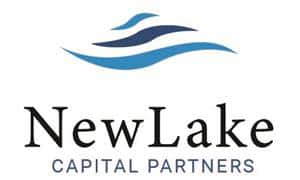 In March, the Company paid a cash dividend of $0.33 per share, or $1.32 per year, for the first quarter of 2022. With 28 buildings spread across ten states and over $325 million in assets, NewLake Capital now has $110 million in cash on hand. Ten cultivation locations and 17 dispensaries are owned by the company. Curaleaf Holdings, Inc. (OTC: CURLF), Cresco Labs Inc. (CRLBF), Trulieve Cannabis Corp. (OTC: TCNNF), and Columbia Care Inc. (OTC: CCHWF) are some of NewLake Capital's tenants. In July the company is investing $50 million across three of its current properties.
NLCP stock closed at $17.80 on July 12th down 12.96% in the past month. Currently, the stock has a price range of $17.37-$35.50 and is down 37.94% year to date. According to analysts at Market Beat NCLP stock has a 12-month average price target of $44 per share. This would represent an increase of 147.2% from its last trading price of $17.80.
[Read More] 3 Cannabis Companies To Buy In The Stock Market Today?
AFC Gamma, Inc.
AFC Gamma, Inc. is a well-known cannabis company with a healthy cash flow and well-run business operations. The business, founded in 2020, focused on real estate security and other collateral as well as areas with favorable legal and supply/demand fundamentals. First-lien loans, mortgage loans, construction loans, bridge financings, and other non-traditional financing options are among the areas of expertise of AFCG. In fact, the most recent business endeavors of AFC Gamma were concentrated in the quickly growing cannabis industry. The company agreed to a $250 million credit upsize and a $100 million option with Verano Holdings Corp. (OTC: VRNOF).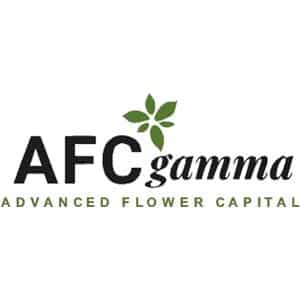 In May, the business announced a net income for the first quarter of $10.2 million, or $0.53 per basic weighted share. Additionally, the business generated $11.9 million in distributable profits during the first quarter of 2022. in April, AFC also distributed a dividend of $0.55 per common share, an increase of 10% from the prior quarter. Additionally, the company has $131.5 million in new existing obligations that will be starting in Q1 2022, totaling $154.2 million in new commitments. The company has a total loan commitment of $482.7 million as of May 9th, split among its 12 portfolio companies. For the quarter ending June 30, 2022, the business announced a $0.56 dividend payable on July 15th.
AFCG stock ended at $15.47 on July 13th down 9.80% from the previous month. The stock is down 32.03% year to date, with a price range of $14.90 to $25.50. CNN Business analysts estimate a 12-month average price of $25 per share for AFCG shares. In this case, the forecast indicates a 61.60 percent gain over the stock's most recent trading price of $15.47.
Investing Long Term In The Cannabis Industry
Cannabis REITs may be an excellent option for new investors looking for long-term investments to enter the cannabis business. Before investing in a company, you should always do your own due diligence. By examining their financial statements and press releases, it could be easier to decide which companies are the best ones to invest in. If you want to make long-term investments, these could be the best marijuana stocks to invest in for July.