Cannabis Stocks To Buy As New Month Is Soon To Begin?
Currently, cannabis stocks are showing some pullback from yesterday's close. This could be an opportune time to find top marijuana stocks to buy. Anytime there is a decline in trading it could be a moment to add marijuana stock to your portfolio at a good entry-level. For those who are not as familiar with the sector most publicly traded cannabis companies have a level of volatility. What this means is the sector can show some unpredictable trading patterns. One moment a company could be on the rise and the next it could be dropping. The concern for many shareholders new and old is how low the sector has fallen over the last year.
Yet even with the trading average down more trading has occurred overall. Still, the cannabis industry is still growing and expanding. This understanding that the sector is still young means there will be much growth and trials and tribulations. So when a sector is still developing it gives some a chance to get invested before things take off even more. Right now more than half of the United States has legalized cannabis whether medicinal or recreational. But even still with all this state-level progress marijuana is still federally illegal.
There is an ongoing battle to end cannabis prohibition in the US. Many feel this will be a potential catalyst to seeing a big run on the day this happens. Also, there are several states soon to vote on legalizing cannabis. In addition to companies continuing to flourish and display true innovation for the future of the cannabis industry. With all of the above still being worked out means, there are several reasons that marijuana stocks could see better trading as 2022 continues.
Top Cannabis Stocks To Watch 2022
Trulieve Cannabis Corp. (OTC:TCNNF)
Curaleaf Holdings, Inc. (OTC:CURLF)
Cansortium Inc. (OTC:CNTMF)
Trulieve Cannabis Corp.
Trulieve Cannabis Corp. together with its subsidiaries operates as a medical cannabis company. It cultivates and produces products in-house and distributes its products to Trulieve branded stores across the United States. Over the last 4 weeks, the company has made several news announcements. On July 1st Trulieve announced it has opened its Morgantown, WV medical dispensary. This new location makes for the company's fifth retail location in West Virginia.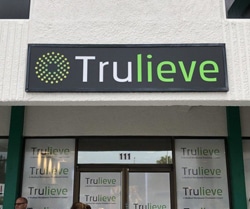 Following this release, the company furthered its expansion into West Virginia with the opening of its medical dispensary. With this additional location, it has made for a total of 6 dispensaries in the state. On July 9th Trulieve announced the opening of a new location in Apopka, FL. Now in more recent developments, the company continues to expand its footprint in Florida's medical marijuana market. Back on July 12th the company once again opened a new dispensary in Hollywood Florida.
Curaleaf Holdings, Inc.
Curaleaf Holdings, Inc. operates as a cannabis operator in the United States. It operates in two segments, Cannabis Operations, and Non-Cannabis Operations. The Cannabis Operations segment engages in the production and sale of cannabis through retail and wholesale channels. The Non-Cannabis Operations segment provides professional services.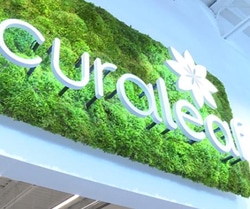 In recent news, the company announced the launch of Plant Precision. This is a new product line that targets specific health and wellness categories. Plant Precision fills consumer demand for low-dose THC formats that are geared toward everyday wellness. As 75% of Americans would consider using cannabis for health and wellness purposes.
Words From The Company
"With Plant Precision we wanted to create a simplified way people can incorporate cannabis into their daily health and wellness routines," said Matt Darin, CEO of Curaleaf. "These products empower people to explore cannabis beyond THC and CBD and offers more customizable solutions on how the plant can best serve a consumer's personalized needs."
[Read More] Top Ancillary Cannabis Stocks To Buy? 2 Helping Cannabis Grow
Cansortium Inc.
Cansortium Inc. through its subsidiaries produces and sells medical cannabis in the United States. The company engages in cultivation, processing, retail, and distribution activities. This past month the company announced it has filed its 2021 audited financial statements. As well as its first quarter 2022 interim unaudited financial statements.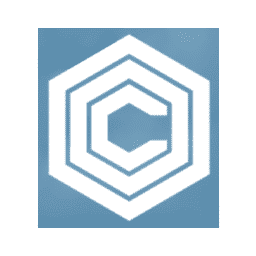 FY 2021 Financial Highlights (vs. FY 2020)
Revenue increased 25% to $65.4 million compared to $52.4 million.
Adjusted gross profit1 increased 34% to $41.9 million or 64.1% of revenue, compared to $31.4 million or 59.9% of revenue.
Adjusted EBITDA increased 90% to $19.6 million or 29.9% of revenue, compared to $10.3 million or 19.6% of revenue.
[Read More] 2 Marijuana Stocks To Buy Heading Into August?
Q1 2022 Financial Highlights (vs. Q1 2021)
Revenue increased 30% to $19.7 million compared to $15.1 million.
Adjusted gross profit1 increased 19% to $11.5 million or 58.6% of revenue, compared to $9.7 million or 64.2% of revenue.
Adjusted EBITDA increased 42% to $6.2 million or 31.5% of revenue, compared to $4.4 million or 29.0% of revenue.
2022 Outlook
The Company continues to expect revenue in 2022 to range between $90-$95 million, reflecting an approximate 40% increase from 2021.
Cansortium also expects adjusted EBITDA in 2022 to range between $25-$28 million, reflecting an approximate 35% increase from 2021.