Are These Your Top Picks To Start The New Week?
What will this week bring for marijuana stocks? At the moment marijuana stocks are starting to show a slight increase in momentum. However, will this upswing continue come the start of the new week? Some cannabis stocks have been trading with a bit more up and down action. This display of volatile trading allows some investors to capitalize on the decline. When a company begins to see some pullback it's a sign to find marijuana stocks to buy. With all the speculation about the future success of the cannabis industry more investors find value in buying the dips.
The way the sector has been behaving over the last 6 months has changed the strategy for some. What this means is the amount of time a marijuana stock will stay up is very short. So this makes it tough for some traders to take profits. But for some this quick in and out style of trading has become one that allows investors to see a return.
Outside of the market, there is a large amount of progress and innovation taking place. Everything from buyouts and mergers to companies expanding operations with the launch of new products and stores. Overall there is still a good amount of optimism about the future of the sector. Yet many are waiting to see what the catalyst will be that helps marijuana stocks see better-sustained trading. The companies below are some options to keep on your radar for July.
Marijuana Stocks To Watch This Month
TerrAscend Corp. (OTC:TRSSF)
Greenlane Holdings, Inc. (NASDAQ:GNLN)
TerrAscend Corp.
TerrAscend Corp. cultivates, processes, and sells medical and adult-use cannabis in Canada and the United States. It produces and distributes hemp-derived wellness products to retail locations; and manufactures cannabis-infused artisan edibles. In recent news, the company announced the launch of Khalifa Kush a strain made famous by rapper Wiz khalifa. Back in March TerrAscend secured the exclusive rights to produce, process and retail KK branded products in Michigan. This was made possible through the Company's acquisition of Gage Growth Corp.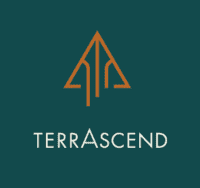 TRSSF Stock Performance And Market Update
In the last 3 weeks, TRSSF stock has been fighting to regain a better market position. From the initial start to June the company was holding a decent market level. However, after the 10th of June TRSSF stock began to see a rapid decline in trading. Yet as of the close of June 24th TRSSF stock has started to see a rise in trading.
[Read More] Best Canadian Cannabis Stocks To Buy? 3 Penny Stocks To Watch Before July
Greenlane Holdings, Inc.
Greenlane Holdings, Inc. develops and distributes cannabis accessories, child-resistant packaging, vape solutions, and lifestyle products in the United States, Canada, and Europe. From the start of June Greenlane has made several key announcements. On May 17th the company reported its Q1 2022 earnings with a revenue of $46.5 million up from 37 percent year over year.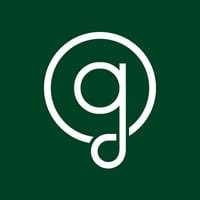 As well on June 22nd, the company released an update on the plan to generate $30 million in non-dilutive liquidity. As previously announced in March 2022, this strategy to generate $30 million in non-dilutive liquidity entails the following primary components:
Securing an asset-based loan to support working capital needs;
Selling the Company's headquarters building in Boca Raton, Florida; and,
Discontinuing and disposing of non-core and lower-margin inventory.
In more recent news the company announced it has begun shipping electronic nicotine delivery system products to B2B clients via USPS exemption.
[Read More] 2 Top US Marijuana Stocks For Your July 2022 Watchlist
GNLN Stock Performance And Market Update
At the start of June, the company was trading with volatility but still holding a good level. It was not until the second week of June that GNLN stock began to see its decline. After the 22nd the company was able to find some better momentum that led to volatile pop in trading. When this momentary rise occurred it gave shareholders a window to take profits before its ultimate decline. As a new week is about to start investors are keeping an eye on this marijuana stock for any signs of another recovery.