Top NJ Cannabis Stocks For 2022 Investors
Are you looking for top marijuana stocks to buy while cannabis stocks are down? In April the cannabis sector has continued to see declines with many top pot stocks reaching new lows in recent trading. One reason for this downtrend is the delays with US federal cannabis reform. Another delay was announced at the end of last week with Schumer pushing the introduction of his cannabis legalization bill until August.  At the present time leading cannabis companies have continued to experience significant growth and continue to expand into emerging cannabis markets.
Although this has not translated into gains in the market it does show a rapidly growing industry with potential for investors in the future. One of the areas with the most potential growth is US MSOs. Currently, the illicit marijuana market is seeing declines as the medical and recreational markets open across the US. Next week in New Jersey recreational cannabis sales are expected to commence adding another market for leading cannabis companies to grow in.
Well-positioned companies are currently taking advantage of the growing American cannabis market using M&As to expand quickly.  In the next five years, many analysts are forecasting the cannabis market will more than double in size. Becoming one of the fastest-growing industries in the US establishing many new employment opportunities and tax revenue for states in the future. As the US continues moving towards a legal American cannabis market there could be short- and long-term potential for investors in 2022.
Best Pot Stocks To Watch And How To Invest In  Cannabis Stocks
Before investing in cannabis stocks there are some important factors to consider. For one top marijuana stocks are known for having significant market volatility. This makes pot stocks a higher-risk investment which many active traders prefer to trade on a short-term basis. But there is also substantial long-term potential for cannabis stocks for the next few years.
[Read More] Top Marijuana ETFs To Buy In 2022? 4 For Your Watchlist In April
In general, looking into a company's financials and press releases can allow you to identify the top performers in the market. Additionally following how a stock moves in the market can help you establish the best entry points for your positions. As we head into another turbulent week in the market let's look at 3 top marijuana stocks to add to your watchlist right now.
Best Marijuana Stocks For April 2022
Ascend Wellness Holdings, Inc. (OTC: AAWH)
Curaleaf Holdings, Inc. (OTC: CURLF)
Green Thumb Industries Inc. (OTC: GTBIF)
Ascend Wellness Holdings, Inc.
With operations in Illinois, Michigan, Ohio, Massachusetts, and New Jersey, AWH is a vertically integrated cannabis company. AWH's main business is owning and operating cultivation facilities that generate award-winning strains and a carefully chosen product range. In general, the business produces and sells Ozone-branded products. Flowers, pre-rolls, concentrates, vapes, edibles, and other cannabis-related things are among the company's cannabis product categories. AWH has 17 retail outlets and sells to licensed cannabis retailers. Ascend expanded its vertically integrated footprint in Ohio in October. The company announced the opening of a dispensary in Newton, Massachusetts in November. In December, AWH announced that it had completed the acquisition of Ohio Cannabis Clinic, giving them a second dispensary in the state.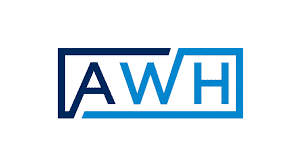 On March 8th, AWH released its fourth-quarter and full-year financial results for 2021, with fourth-quarter net sales of $88.5 million, up 63 percent from the previous quarter. Additionally, overall net sales for the year 2021 were $332.4 million, an increase of 131.3 percent over the previous year. By the end of 2021, the company had amassed $155.5 million in cash and cash equivalents, enabling it to enter the Ohio market and accomplish three acquisitions. In addition, the company established an exclusive collaboration with Lowell Smokes and began offering delivery in Massachusetts and Michigan. The company announced on April 12th that it will be one of seven New Jersey operators serving adult-use cannabis beginning next week.
AAWH Stock Performance
AAWH stock closed on April 14th at $3.52 down 11.34% in the past month.  Currently, the stock has a price range of $3.39-$15.81 down 46.38% year to date. According to analysts at CNN Business AAWH stock has a 12-month median price forecast of $10.17 per share. In this case, this would represent an upside of 188.92% from its last trading price of $3.52.
[Read More] Best Marijuana Stocks To Watch Next Week As New Jersey Begins Recreational Cannabis Sales
Curaleaf Holdings, Inc.
Packaged cannabis products are produced by Curaleaf Holdings, Inc., a multi-state cannabis retailer with 128 retail locations across the United States. Adven GmbH, a wholly-owned subsidiary of Curaleaf International, has begun distributing medicinal cannabis products in Germany. Curaleaf's Select brand is one of the most well-known in the United States. Curaleaf extended its operations to three more states after purchasing Tryke Companies in November. The company's current portfolio includes properties in Arizona, Nevada, and Utah. On March 14th, the firm opened its 45th location in Florida.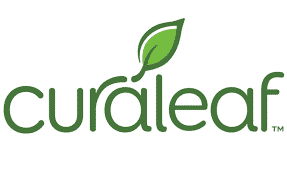 Curaleaf's revenue for the fourth quarter and fiscal year 2021 was $1.2 billion, up 93% from the prior year. In addition, the company achieved $320 million in sales and $80 million in adjusted EBITDA in the fourth quarter. The corporation opened eight new retail stores in the fourth quarter of 2021, resulting in gross profit sales of $159 million. Los Suenos Farms was also acquired, bringing the total cultivation capacity of the corporation to 4.4 million square miles. After the market closes on May 9th, the company will release its first-quarter 2022 financials. Curaleaf may be one of the most well-known organizations ready to serve the New Jersey cannabis market as early as next week.
CURLF Stock Performance
On April 14th, CURLF shares closed at $6.65, up 16.06% in the last month. The stock is currently trading in a 52-week range of $5.35-$15.47 and is down 26.11% year to date. According to analysts at Tip Ranks CURLF stock has a 12-month average price target of $14.67 per share. In this case, this would represent an upside of 120.60% from its last trading price of $6.65.
[Read More] 3 Top Canadian Marijuana Stocks To Watch On The Nasdaq In April 2022
Green Thumb Industries Inc.
Green Thumb Industries Inc. is a major player in the cannabis consumer packaged goods (CPG) business in the United States. As it stands Green Thumb presently has 77 locations throughout 15 states, one of which is in New Jersey. GTI now has 111 retail licenses and plans to add to that number in the future. GTI established a Cookies on the Las Vegas Strip in 2021 as part of a one-of-a-kind arrangement with the privately held Cookies Brand. Green Thumb has announced its entry into the Virginia cannabis market, after the completion of its acquisition of Dharma Pharmaceuticals. The company acquired Leafline Industries, providing them access to the Minnesota market. The company opened its 77th Rise retail location on April 14th.

On March 1st, GTI announced fourth-quarter and full-year 2021 earnings, with Q4 sales of $243.6 million, up 37.4% year over year. The company's GAAP net income for the quarter was $22.8 million, or $0.10 per basic and diluted share, marking the company's sixth consecutive quarter of positive GAAP net income. A total of $76 million in adjusted operating EBITDA, or 31.2 percent of revenue, was also recorded. The total revenue for the year 2021 was $893.6 million, a 60.5 percent increase over the previous year. Adjusted operational EBITDA increased by 71.4 percent to $307.8 million, or 34.5 percent of revenue. The company will deliver its first-quarter 2022 results on May 4th after the close.
GTBIF Stock Performance
On April 14th, GTBIF shares finished at $16.62, down 5.94 percent in the last five trading days. Currently, the stock has a 52-week price range of $14.77-$35.15 and is down 25% year to date.  According to analysts at Tip Ranks GTBIF stocks has a 12-month average price target of $41.90 per share. In this case, this would represent an increase of 152.11% from its last trading price of $16.62.