Are Marijuana Penny Stocks The Top Trades In This Market?
At the present time, many cannabis investors are looking for top marijuana stocks to buy in April.  In general, after the best cannabis stocks to invest in began the year establishing new lows currently there are many potential catalysts that could create momentum in the market for the cannabis sector. So far in the House, the MORE Act has been passed along with cannabis research legislation. In addition, Chuck Schumer announced he would introduce his federal marijuana legalization bill in April another possible catalyst for pot stocks in the market.
In 2022 many analysts forecast an extremely volatile year in the market. This has been caused by inflation concerns and the ongoing war in Ukraine. Overall, one way many active traders are taking advantage of the volatility is by trading marijuana penny stocks. Penny stocks are any stocks that trade under the $5 stock price. Known for being susceptible to substantial market volatility some investors trade them for short-term gains. Because cannabis penny stocks trade at lower price points active traders can establish larger positions with less capital.
Ultimately this allows them to take advantage of smaller price swings in the penny stocks trading. In general, these are higher risk-reward investments, and many investors use day trading and swing trading strategies to produce profits in this area of the market. Overall active traders use chart patterns and technical indicators to put themselves in the highest probability positions in a trade. This increases their chances of seeing profitability from a day trade or swing trade.
Penny Pot Stocks And Active Trading In 2022
Before investing in cannabis stocks, it's important to do your due diligence on a company. Researching a company's finances and press releases can help you identify the best performing businesses in the market. Additionally watching how a stock behaves in the market can help you identify the best entry points for your trades. As the market continues to have extreme volatility let's look at 3 top marijuana penny stocks to watch next week.
[Read More] Best Marijuana Penny Stocks To Buy Today? 3 To Add To Your List Right Now
Best Marijuana Penny Stocks To Watch In April
Fire & Flower Holdings Corp. (OTC: FFLWF)
Red, White & Bloom Brands Inc. (OTC: RWBYF)
TILT Holdings Inc. (OTC: TLLTF)
Fire & Flower Holdings Corp.
With over 85 corporate-owned stores, Fire & Flower Holdings Corp. is a significant adult-use cannabis retailer in Canada. Hifyre Inc., the company's wholly-owned technological development subsidiary, is working on the company's whole retail operations strategy. While also providing the company with additional high-margin income sources. Thanks to a smart licensing arrangement with American Acres, Fire & Flower has officially entered the US cannabis market. As a result, Fire & Flower will be able to enter the California, Arizona, and Nevada cannabis markets thanks to this license agreement and acquisition option with American Acres. Hifyre, a subsidiary of Fire & Flower, also announced a strategic alliance with BDSA, a well-known American analytics company.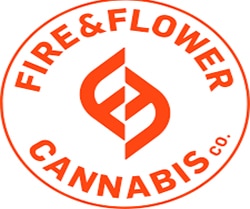 Fire & Flower's revenue in the third quarter of the fiscal year 2021 was $45.4 million, up 37 percent year over year. With $2.1 million in adjusted EBITDA, this is the company's sixth consecutive quarter of positive adjusted EBITDA. In Fiscal Q3, the company's Hifyre digital retail platform brought in $3.8 million, increasing 160 percent year over year. Fire & Flower has inked a strategic supply deal with Humbles to expand the brand's Humbles collection to Fire & Flower customers in North America, both online and in stores. When American Acres changed its name to Fire Flower US Holdings, Fire Flower officially entered the California market.
The corporation completed the purchases of PotGuide and Wikileaf in September, demonstrating that it is pursuing a digital strategy. The business announced the extension of the Circle K co-location trial program in October. FFLWF stock closed on April 7th, at $3.86 down 4.02% for the trading day. The stock has a 52-week price range of $3.172-$10.40 and is down 22.46% year to date.
[Read More] 2 Marijuana Stocks To Keep On Your Radar For This Week's Watchlist
Red White & Bloom Brands Inc.
Red White & Bloom Brands Inc. aspires to be one of the country's most profitable multi-state cannabis businesses. The company is largely focused on the legal cannabis and hemp sectors, with retail locations in Michigan, Illinois, Massachusetts, Arizona, Florida, and California. The Florida business of Acreage Holdings Inc. (OTC: ACRHF) was recently acquired by RWB. RWB today has eight retail sites in Florida, as well as a 114,000-square-foot warehouse and a 400-square-foot office. In August, the business purchased a 45,000-square-foot greenhouse on 4.7 acres in Florida. The acquisition provides near-term cultivation capacity while the business grows its 114,000 square foot plant in Sanderson, Florida.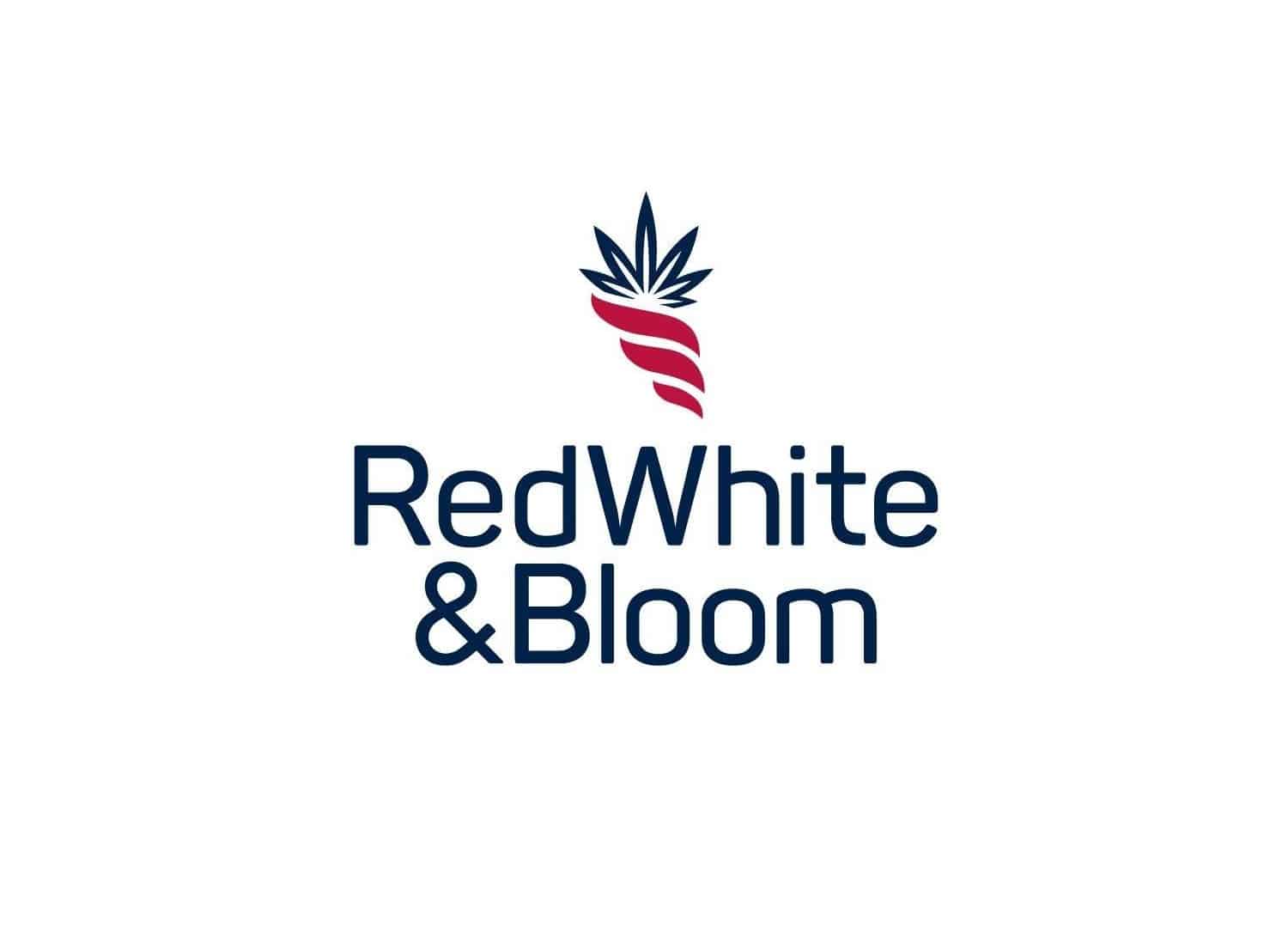 RWB completed the acquisition of PharmaCo on February 8th, adding 21 cannabis licenses to its portfolio. RWB released financial data for the third quarter of 2021 in November, reporting revenues of $11.8 million, an increase of % year over year. The company's EBITDA was $5.9 million in the third quarter of 2020, compared to a loss of $5.8 million in the previous quarter. RWB lost $5.5 million in the third quarter of 2021, compared to $9.5 million in the third quarter of 2020. RWB's sales climbed 386 percent year over year to $36.9 million in the third quarter.
It's also worth noting that the corporation lost $73.8 million in the nine months ended September 30, 2021. On January 18th, the company announced that it had received final approval to open its 15,000 square foot Michigan cannabis operation. RWBYF stock closed on April 7th at $0.26 down 10.24% in the past five trading days.  The stock has a 52-week price range of $0.229-$1.27 and is down 22.46% year to date.
[Read More] Top Marijuana Stocks To Buy Or Sell In 2022?
TILT Holdings Inc.
With a focus on global markets, TILT Holdings Inc. provides business solutions to cannabis entrepreneurs aiming to build a global brand. The United States, Canada, Israel, Mexico, South America, and the European Union are among the companies' primary clients. To be clear, TILT has a sizable portfolio of companies that provide technology, hardware, cultivation, and manufacturing to other premier cannabis companies. Overall, the company serves the medicinal cannabis markets in the United States and Europe with medical-grade inhalation devices.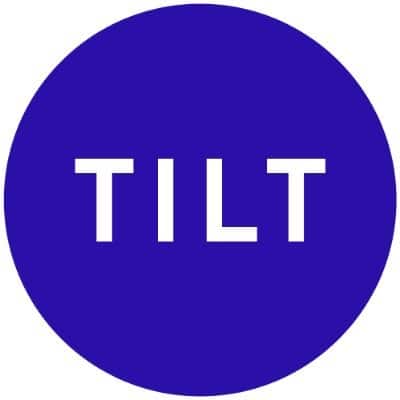 On March 30th the company released its fourth-quarter and full-year 2021 results and issued 2022 guidance. Specifically, the company produced Q4 revenue of $54.1 million and Adjusted EBITDA of $4.8 million. Full-year 2021 revenue increased 28% from the prior year to $202.7 million. In addition, FY 2021 adjusted EBITDA grew to $22.5 million and gross profit before fair value adjustments was $46.7 million.
For 2022 TILT expects annual revenue to range between $255-$265 million and adjusted EBITDA between $27-$32 million. In addition, the company announced a partnership with Shinnecock Indian Nation to make an entrance into the New York cannabis market. TLLTF stock is trading at $0.2966 on April 7th up 9.41% in the past month. The stock has a 52-week price range of $0.17-$0.588 and is up 31.78% year to date.