Top Cannabis Stocks And 2022 Market Volatility
Are you looking for the best marijuana stocks to buy in April? As the market continues to experience significant volatility the top cannabis stocks to invest in have seen substantial price swings in trading. After the cannabis sector reached new lows to start 2022, they have since risen due to new attempts to pass US federal cannabis reform. At the present time, new markets are emerging in New Jersey with recreational cannabis sales expected to start in the coming weeks.
As new markets open, the cannabis industry continues to have extreme growth potential for the next few years. According to a recent report from MJBiz the legal US cannabis market is expected to grow to $33 billion in retail sales in 2022. In addition, by 2025 retail sales are forecast to rise to $52.7 billion showing substantial growth potential during this period. Because of current market volatility, it is difficult to invest in cannabis stocks for the long term.
For this reason, many active traders are taking advantage of the price volatility by using day trading and swing trading techniques to see gains. In general marijuana penny stocks give investors the ability to establish larger positions with less capital. Known for having extreme market volatility penny stocks are any stocks that trade under the $5 stock price. But many leading cannabis companies are also trading near penny stock levels and could also behave with the same volatility as lower-priced cannabis penny stocks.
How To Invest In Current Market Conditions
Before making any investments it's important to do your own research on a company. Ultimately looking into a company's financial results and press releases can help you find the best cannabis stocks to invest in. Also following how a stock performs in the market and using chart patterns and indicators to establish entry points can increase your success rate in making profitable trades. As we near the end of a short week in the market let's look at 3 top marijuana stocks for your list right now.
[Read More] Looking For Long-Term Cannabis Stocks To Buy? Top Marijuana Stocks To Invest In 2022
Best Marijuana Stocks For Your List Mid-April
TerrAscend Corp. (OTC: TRSSF)
Clever Leaves Holdings Inc. (NASDAQ: CLVR)
Cansortium Inc. (OTC: CNTMF)
TerrAscend Corp.
TerrAscend is a cannabis company based in Canada and the United States that cultivates and distributes therapeutic and adult-use cannabis. With operations in Pennsylvania, New Jersey, and California, the company is a prominent cannabis operator in the United States. TerrAscend is a cannabis growing and processing company established in Maryland with operations in Canada. The business focuses on the creation and marketing of hemp and cannabis-derived products, as well as artisan cannabis edibles. TerrAscend has released a line of Kind Tree-branded items in Maryland. Under the Kind Tree brand, the Maryland plant now produces 15 strains of flower, and it will soon add vapes and half-gram pre-rolls to the mix.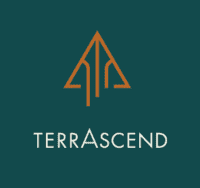 The company announced its Q4 and full-year 2021 profits on March 16th, with net sales of $210.4 million, up 42 percent year over year. Gross profit margins of 56.1 percent and Adjusted EBITDA of $65.6 million were also reported for 2021. In the fourth quarter, the company generated $49.2 million in revenue, with gross profit margins of 42.3 percent. Additionally, the Adjusted EBITDA margin in Q4 was 24.2 percent. In September, the business completed the acquisition of Gage Growth Corp. in Michigan, which was completed on March 10th (OTC: GAEGF). On January 5th, TerrAscend announced the appointment of Ziad Ghanem as president and chief operating officer. On April 11th the company announced the acquisition of Allegany Medical Marijuana Dispensary expanding its retail footprint to 27dispensaries nationwide.
TRSSF stock closed at $5.54 on April 12th down 5.94% in the last five days of trading. Currently, the stock has a 52-week price range of $4.59-$12.00 and is down 9.40% year to date. According to analysts at CNN Business TRSSF stock has a 12-month average price target of $8.84 per share. In this case, this would represent an upside of 59.63% from its last trading price of $5.54.
[Read More] Cannabis Stocks To Buy Now? Top Marijuana Stocks In April 2022
Clever Leaves Holdings Inc.
Clever Leaves Holdings Inc. is a multinational marijuana company that cultivates, extracts, manufactures and sells the drug. Colombia, Portugal, Germany, the United States, and Canada are among the company's current operations. Cannabinoid and non-cannabinoid cannabis products are the two sorts. The company develops, manufactures, promotes, distributes, and sells homeopathic and other natural remedies, as well as health and detoxification goods. Clever Leaves aims to disrupt the existing cannabis manufacturing industry by employing environmentally sustainable, ESG-friendly, industrial-scale, and low-cost production processes, as well as the toughest medicinal grade certifications in the world.

Clever Leaves released their fourth quarter and full-year 2021 results in March. Revenue of $4.2 million was up 25% year over year in the fourth quarter. In the fourth quarter, gross profit was $0.3 million, which included a $3 million inventory write-down. The corporation brought in $15.4 million in sales for the whole year of 2021, up 27% from the previous year. The gross profit for 2021 was $6.8 million, with a gross margin of 44.3 percent. An $18.5 million non-cash goodwill impairment charge contributed to the company's net loss of $45.7 million.
CLVR Stock Performance
CLVR stock is trading at $1.71 on April 12th up 69.31% in the last month. Currently, the stock has a 52-week price range of $0.908-$12.40 and is down 44.84% year to date. According to analysts at CNN Business CLVR stock has a consensus price target of $5.50 per share. This forecast represents an increase of 44.84% from its last trading price of $1.71.
[Read More] Best Canadian Marijuana Stocks To Buy In April? 3 Top Pot Stocks For Active Traders On The Nasdaq
Cansortium Inc.
Cansortium Inc. is a Florida-based cannabis startup that focuses on high-quality cannabis. The company's operations are now located in Texas, Michigan, and Pennsylvania. Cansortium is expanding its reach in Florida and Pennsylvania this year with a $90 million loan and equity arrangement. In Fruitland Park, Florida, the company just built a dispensary. Cansortium currently operates 27 dispensaries in Florida, making it the state's largest dispensary chain. The Fluent has also manufactured a comprehensive line of high-quality dried flower, consumables, full-spectrum extracts, cartridges, and lotions under the Fluent brand.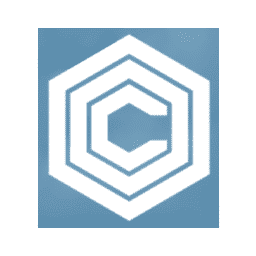 In November, the company reported $15.6 million in sales and $4.9 million in Adjusted EBITDA for the third quarter of 2021. The state of Florida had a $13.1 million increase in revenue. As a result, the company earned $9.8 million in adjusted gross profit on $62.7 million in sales. Cansortium's Florida cultivation has added more greenhouse facilities to Fluent in Homestead and Sweetwater.
CNTMF Stock Performance
On April 12th, CNTMF stock finished at $0.2803, up 13.44% in the past five trading days. The stock is now trading in a 52-week price range of $0.24-$1.35 and is down 58.19 percent year to date.