Top Marijuana Stocks In Q3 2022
Are you trying to find the top marijuana stocks to buy now that the market has reached a new low? Top cannabis stocks are beginning the Fourth of July week with fresh 2022 lows. In a market environment like this one, when rallies seem to be followed by additional losses, long-term investment becomes challenging. At the present time, one strategy to benefit from the current market volatility is short-term trading. The most volatile cannabis stocks to invest in are frequently marijuana penny stocks.
In general, you might be able to expand your portfolio by making long- and short-term investments with market values below current levels. When trading in a market like this one, day traders and swing traders typically earn the most money. Some long-term cannabis investors opt to use short-term trading tactics to trade outside of their long-term core assets. As a result, they can benefit from daily price fluctuations in the stock.
Many of the biggest marijuana businesses released their first-quarter profits in May, which demonstrated significant year-to-date sales increases. However, a number of these companies have reduced their 2022 prediction, attributing the decreased expectations to rising prices and the possibility of a recession. Let's examine three of the top cannabis stocks that investors should keep an eye on in July 2022.
[Read More] How Much Lower Can Top Marijuana Stocks Go In 2022?
Top Marijuana Stocks For Your July 2022 Watchlist
Ayr Wellness Inc. (OTC: AYRWF)
Glass House Brands Inc. (OTC: GLASF)
Lowell Farms Inc. (OTC: LOWLF)
Ayr Wellness Inc.
Ayr Wellness Inc., is a major cannabis company, with a large presence in Florida. The business now operates out of 64 sites, including 47 dispensaries in Florida. The business also acquired Herbal Remedies Dispensaries, LLC to expand into Illinois. Ayr has been given permission for the widespread selling of cannabis for adult consumption in Massachusetts dispensaries. In Pennsylvania, the business has launched its sixth functioning, associated dispensary. The Ayr-owned 86,000 square-foot processing and growing facility were given permission to start operations in Arizona in December. Levia Cannabis-Infused Seltzer was acquired by the corporation on February 15th, marking a significant advance in the beverage sector.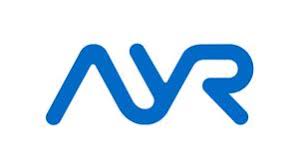 The company's revenue increased by 90% year over year to $111.2 million in the first quarter of 2022. In addition, adjusted EBITDA increased by 6% to $19.5 million in the first quarter of 2022 compared to the same time in 2021. In the first quarter of 2022, the company experienced an operating loss under US GAAP of $21.1 million. Ayr projects that in Q4 2022, revenues would be $800 million, operating income will be $100 million, and Adjusted EBITDA will be $250 million. The company's cash position was $78.7 million at the end of the quarter. Entourage Vape Offerings were presented by AYR in Florida in March. On June 13, Ayr Wellness announced that its three New Jersey dispensaries would officially sell marijuana for adult use. Ayr opened its first adult-use dispensary in the greater Boston area at the end of June in the Back Bay neighborhood of Boston.
AYRWF Stock Performance
AYRWF stock closed on July 1st at $4.92 down 19.30% in the past month of trading. Currently, the stock has a 52-week price range of $4.61-$31.60 and is down 67.59% year to date. According to analysts at Tip Ranks AYRWF stock has a 12-month average price target of $18.89 per share. In this case, this would represent an upside of 283.94% from the last price of $4.92.
[Read More] 2 Marijuana Stocks To Watch After July 4th
Glass House Brands Inc.
Glass House Brands Inc., a vertically integrated cannabis and hemp business, operates in one of the marketplaces with the highest growth rates in the country. The company focuses on the California market, where it develops cutting-edge, eco-friendly brands to meet the demands of consumers across many industries. Forbidden Flowers, Glass House Farms, and Mama Sue Wellness are a few of the company's lucrative products. In September, the company acquired a greenhouse in Southern California with 5.5 million square feet. The new Chief Financial Officer of the organization is Mark Vendetti. In December, PLUS, a California edibles business, was acquired for $25.6 million. In June the company announced it had completed its first harvest at its new SoCal facility.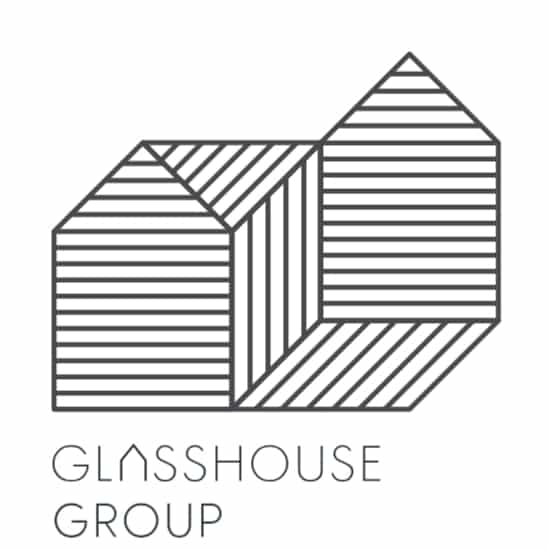 Glass House reported net sales of $14.0 million in the first quarter of 2022, a decline of 8 percent from $15.2 million in the first quarter of 2021 and a fall of 24 percent sequentially from $18.4 million in the fourth quarter of 2021. Additionally, compared to Q1 2020′ $5.4 million, Q1 2021's gross profit was $2.3 million. In Q1 2021, the gross margin was 36%; in Q1 2021, it was just 17%. Additionally, Q1 2021's Adjusted EBITDA was $(6.4) million rather than $0.6 million from the previous quarter. The company's cash balance was $24.8 million at the end of the first quarter as compared to $54.1 million at the end of 2021.
GLASF Stocks Performance
GLASF stock ended at $2.80 on July 1st, up 39.30% in the past five trading days. Currently, the stock has been trading in a 52-week range of $1.95-$12.48.
[Read More] Best Ancillary Marijuana Stocks On The Nasdaq To Watch Right Now In July
Lowell Farms Inc.
California-based cannabis company Lowell Farms Inc. is well-established and rapidly growing its market share. In general, the company's primary objectives are to build creative production capabilities, artisan craft cannabis cultivation, and an award-winning portfolio of licensed cannabis brands for cannabis consumers. The company has a licensing agreement with Ascend Wellness Holdings. The two companies will collaborate to offer the Lowell Smokes brand to dispensaries in Massachusetts and Illinois. In November, Lowell and Ascend announced that the Lowell Smokes brand will be expanding to Michigan. According to the business, Illinois will also provide the popular Lowell Smokes pre-roll bundles.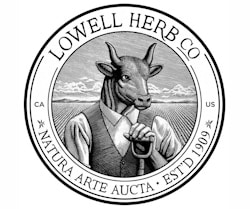 Lowell Farms announced financial results for the first quarter of 2022 with revenue of $12.4 million, an increase of 13% over the first quarter of 2021. CPG sales increased by 10% sequentially, mostly because pre-roll and packaged flower sales revenue increased. Additionally, the first quarter's gross margin was 12.7 percent as opposed to negative 12.3 percent and negative 13.4 percent from the previous quarter and year, respectively. In the first quarter, the company lost $4.1 million as opposed to $10.0 million the year prior. In May, the company completed a month-long acquisition of the automated pre-roll manufacturing capabilities of Canadian company All Good Collective.
LOWLF Stock Performance
The shares of LOWLF closed at $0.24, on July 1st up 4.67% in the past five trading days. The stock is now trading in a 52-week price range of $0.182-$1.38 and is down 24.62% year to date.
Investing In A Volatile Market With Top Marijuana Stocks
You might decide which assets are appropriate for your portfolio and trading style by examining a company's financial reports and news releases. Understanding chart patterns and technical indicators may help you make better trading decisions. For active traders, the current market volatility in the marijuana sector in July can be an opportunity. Several elements could ignite the cannabis stock market in 2022. Any federal cannabis legalization legislation that succeeds might give marijuana stocks a significant lift.