Top Cannabis Stocks For 2022
Presently, are you looking for the best marijuana stocks to buy in February? At the present time, most of the top cannabis stocks continue to experience some upside this month new investors are trying to find pot stocks to invest in. In the US delays with establishing federal cannabis, reform caused the cannabis sector to decline significantly throughout 2021. Now after reaching new lows in January 2022, we have seen cannabis stocks begin to rebound in the market. This is partly due to renewed efforts to pass cannabis banking and federal marijuana legalization.
Specifically, one area that experienced declines in January is ancillary marijuana stocks. Ancillary cannabis companies are those companies that support the cannabis industry without touching the actual plant. Presently, in the US many ancillary cannabis companies are well-positioned to grow alongside the cannabis industry. In general, some of these companies provide the lighting and hydroponic setups used to grow cannabis efficiently.
In addition, others provide online services that connect cannabis consumers to dispensaries and allow them to place online orders for pick-ups and deliveries. These elements will play a key role in growing the cannabis market for the next few years. As more states legalize medical and recreational use these companies continue to facilitate the rapid growth of the market. With many analysts forecasting a turbulent year in the markets there could be an increase in volatility for top ancillary cannabis stocks.
Top Pot Stocks For Q1 2022
Before making an investment into the top pot stocks it's important to do your research on the companies. Looking into a company's financials and press releases can help you find the best revenue-producing businesses. In addition, following how a stock performs in the market can allow you to establish the best entries for your investments. As the possibility of realizing federal cannabis legalization grows in 2022 let's look at 3 top ancillary marijuana stocks for your list in 2022.
[Read More] Top Canadian Marijuana Stocks To Buy? 3 To Watch Now In February 2022
Best Ancillary Cannabis Stocks For Your Watchlist Right Now
Agrify Corporation (NASDAQ: AGFY)
Leafly Holdings, Inc. (NASDAQ: LFLY)
WM Technology, Inc. (NASDAQ: MAPS)
Agrify Corporation
Agrify Corporation, based in the United States, is a manufacturer of precision hardware and software for the indoor agriculture industry. At the present time, the company currently offers vertical farming systems, integrated grow racks, and LED grow lights. Agrify's cutting-edge software and technology solutions help businesses achieve the highest possible quality, consistency, and output at the lowest possible cost. The company's complete offerings include consulting, engineering, and construction. Precision Extraction Solutions and Cascade Sciences, two well-known manufacturers of cannabis and hemp extraction, post-processing, and testing equipment and solutions, were recently acquired by the company. In October, the company announced its entry into the Arizona cannabis market, thanks to a partnership with Olive El Mirage.

Presently, sales of $15.8 million, which are up 460 % year over year, were announced in the third quarter of 2021 by the company in November. In addition, Agrify acquired new bookings for $32.2 million, bringing its total backlog to $117.5 million. Bud & Mary's Cultivation, Inc. has announced the first full turnkey solution partnership with Agrify, with plans to deploy up to 1200 vertical farming units at its 50,000 square foot facility. Curaleaf Holdings, Inc. (OTC: CURLF) has also committed to collaborating on a multi-year R&D initiative with the company. As a result, this study will look at the impact of the cultivation environment on plant health and harvest productivity. The company reaffirmed its full-year forecast of $48-$50 million for 2021.
AGFY Stock Performance
AGFY stock closed on February 15th at $7.10 up 2.60% for the trading day. The stock has a price range of $5.02-$35.94 and is down 75.40% in the past six months. According to analysts at CNN Business AGFY stock has a 12-month average price target of $32.00 per share. In this case, this would be an increase of 348.18% from its last trading level of $7.10.
[Read More] Marijuana Stocks Recap 3 To Watch Right Now In 2022
Leafly Holdings, Inc.
Leafly is a cannabis discovery marketplace with the goal of informing over 125 million people about the plant. In general, through advertising and technological services, this sophisticated eCommerce solution assists buyers in making informed purchase decisions and assists cannabis companies in gaining and retaining loyal clients. Leafly.com said in December that it was on pace to meet its financial goals for 2021, meaning that the premier cannabis-focused website was outperforming the broader market in the run-up to its Nasdaq launch. In February, the company's shares began trading as LFLY.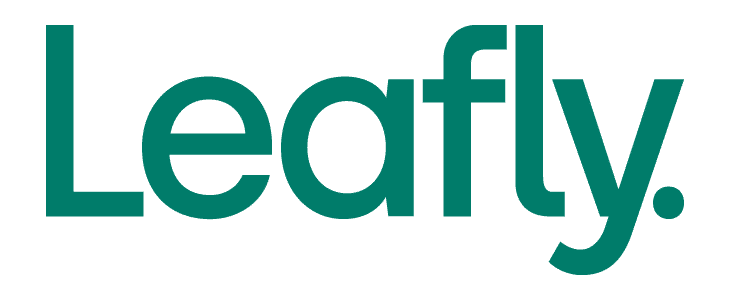 In November, Leafly announced its financial results for the first three and nine months of 2021. The company made $31 million in revenue in the nine months ending September 30, 2021. As a result, Leafly generated a gross profit of $27.4 million. In Q3 2021, revenue climbed by 21% year over year, a year-over-year rise of 11%. LFLY stock closed at $7.01 on February 15th up 4.78% for the trading day. Currently, the stock has a price range of $5.75-$7.31.
Words From The CEO
"Our successful results year-to-date, building on the momentum we have generated over the last year, are a testament to the power of our marketplace and the dedication of the skilled, rapidly growing Leafly team. "As we ramp up our next phase of growth, entering the public markets through our partnership with Merida Capital will facilitate significant investments in our brand's platform, robust advertising tools, and unmatched insights and information – as well as reinforcing our leadership position in newly legal East Coast markets."

Yoko Miyashita, Leafly Chief Executive Officer
[Read More] Best US Marijuana Stocks For You List Right Now
WM Technology, Inc.
Weedmaps is a cannabis user and business directory with an online listing marketplace. WM Technology, Inc. owns it as a subsidiary. Cannabis stores primarily employ the WM Business cloud-based SaaS solutions as an operating system. In general, WM Business' solutions aid compliance with the cannabis industry's complex and ever-changing standards. Weedmaps revealed a multi-year deal with Kevin Durant's Thirty-Five Ventures earlier this year, as well as a sponsorship deal with Boardroom. Sprout, a well-known cannabis CRM and marketing platform, was bought by the company in September.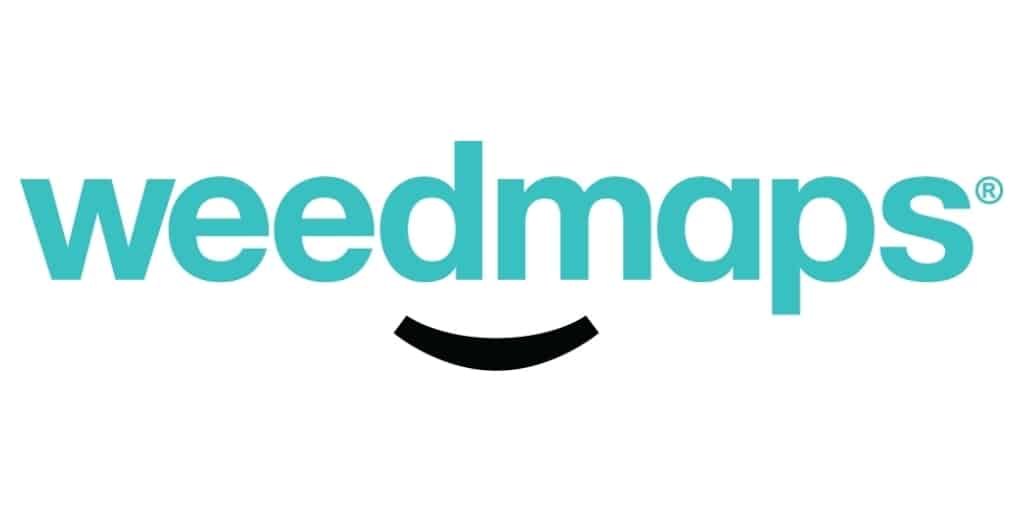 Weedmaps presently has over 18,000 business listings in the United States and an estimated 13.9 million monthly active users. The average monthly income per paying client has increased by 7% to $3817. The corporation announced $50.9 million in sales for the third quarter of 2021 in November. On September 30, 2021, revenue in the United States increased by 46% year over year, with 13.9 million monthly active users. Additionally, gross profit was $48.8 million, with a $49.2 million net profit. In the fourth quarter of 2021, WM anticipates sales of $50-$52 million. In November, the business released groundbreaking information on the cannabis industry in the United States. The company will release its fourth-quarter 2021 results on February 23rd after the market close.
MAPS Stock Performance
MAPS stock closed at $5.56 on February 15th up 6.92% for the trading day. Currently, the stock has a 52-week price range of $5.30- $29.50 and is down 58.48% in the last six months. According to analysts at Tip Ranks MAPS stock has a 12-month consensus price target of $6.25 per share. In essence, this would represent an upside of 12.41% from its last trading price of $5.56.