2 Marijuana Stocks To Buy Right Now In 2022?
Are marijuana stocks going to see better trading this week? Over the last several weeks of trading, the cannabis sector has seen moments of better momentum. This recent uptick has led to better optimism about the future of marijuana stocks. Historically most publicly-traded cannabis companies are volatile and trade in an unpredictable fashion. Meaning just like these past few weeks the sector was down and the next moment things are moving back up. Yet the pattern of seeing fast rises and quick declines was still happening during this time. Now some people are still buying the dips. The reason is due to low entry points making some companies marijuana stocks to buy.
It seems that the strategy in place is based on a more sniper trading style. What this means is some people are able to take profits on most of the upticks before any drops start to occur. The others who may hold shares of the same marijuana stock are not quick enough to capitalize on the quick rise in trading. Still, there is a strong belief that better all-around trading will take place in the near future.
Even as some feel that marijuana stocks are a dead sector even at a lower trading average better action has taken place in 2022. The progress and success of the cannabis industry, it is keeping people intrigued about investing in cannabis. Just make sure you do your research on each possible marijuana stock you feel would make a good investment. The companies below are a few options to consider this month.
Top Marijuana Stocks To Watch Right Now
Planet 13 Holdings Inc. (OTC:PLNHF)
Ayr Wellness Inc. (OTC:AYRWF)
Planet 13 Holdings Inc.
Planet 13 Holdings Inc. an integrated cannabis company, engages in the cultivation, production, distribution, and marketing of cannabis and cannabis-infused products for medical and retail cannabis markets in Nevada, the United States. In recent news, the company announced it has closed on a property in Florida for a campus concept. The company has finalized the purchase of a 23-acre parcel.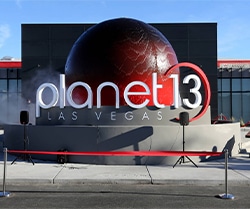 This comes with a 10,500-square-foot building. This place is currently located thereon, for its planned cultivation and processing expansion in Florida, for a purchase price of USD 3,300,000.00. As well back on June 9th, the company announced the opening of its 3rd Florida dispensary located in Ocala.
[Read More] Top Marijuana Stocks To Buy Today?
Ayr Wellness Inc.
Ayr Wellness Inc. a vertically-integrated cannabis multi-state operator, cultivates, manufactures, and retails cannabis products and branded cannabis packaged goods. The company's cannabis and cannabis products include concentrates, edibles, and vaporizer products. Over the last 3 weeks, the company has released a few updates.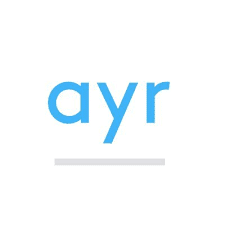 On June 23rd the company announced it has opened its 48th Florida dispensary opening in Longwood. The new dispensary spans 2,300+ sq. ft. of retail space, including an active drive-thru station.
[Read More] Best Canadian Marijuana Stocks In July? 3 Delivering Gains This Month
In more recent news the company announced the launch of its adult-use cannabis sales in the heart of Boston's Back Bay. Which is Ayr Wellness's first adult-use dispensary in greater Boston. With these new ventures hopefully, it will lead to better trading for AYRWF stock.