Best Cannabis Stocks For Q2 2022 Investing
Are you looking for the best marijuana stocks to buy in 2022? In the first quarter, the cannabis sector began the year establishing new lows which could be an opportunity for new investors. Ultimately most top cannabis stocks have sustained significant losses in value due to the delays with federal marijuana legalization. Recently lawmakers have initiated new attempts to pass federal cannabis reform in 2022. In the House, lawmakers passed the MORE Act once again and passed the Medical Marijuana Research Act.
Additionally, Senate Majority Leader Chuck Schumer is expected to also introduce his cannabis reform bill in April. Currently, these events could be a catalyst for top pot stocks in 2022. With current market volatility, many cannabis investors are trading cannabis stocks using short-term methods and long-term methods combined. Some cannabis investors are using both long-term and short-term strategies to produce gains with top marijuana stocks as they fluctuate. There are many ways to gain exposure to the cannabis market.
Some investors prefer getting direct exposure by trading vertically integrated cannabis companies. Others prefer investing in ancillary cannabis companies which have shown more stability than MSOs in the market. In March many leading cannabis companies reported strong revenue growth for 2021 and gave higher guidance for 2022. Also, many analysts are forecasting the cannabis industry will more than double in size in the next five years.
Top Ancillary Pot Stocks For 2022
At the present time, the delays with cannabis reform have caused declines in the sector. But reduced cannabis sales growth, regulatory delays in numerous states, and the collapse of the wholesale flower business in California also played a part. In general, ancillary cannabis stocks have experienced significant declines to start the year. This could give new investors better entry levels to establish positions in the cannabis market. Before investing in pot stocks, it's always recommended to do your own due diligence on a company. Researching a company's earnings and press releases is a good way to find strong companies to invest in.
[Read More] Best Penny Stocks To Buy Right Now? 3 Top Cannabis Stocks To Watch In April
As the market continues to show substantial volatility investing long term could be difficult. Some investors use tier entry strategies to establish long-term positions giving them the ability to get a better price average if stock continues lower after their initial entry. Other investors establish a core long-term position than trade around the core with short-term trades. Learning to use chart patterns and technical indicators to identify the best opportunities in the market can increase your success rate when trading. As the cannabis stocks in 2022 continue to trade at lower price points let's look at 3 top ancillary marijuana stocks for your list right now.
Best Ancillary Pot Stocks For Q2 2022
Innovative Industrial Properties, Inc. (NYSE: IIPR)
NewLake Capital Partners, Inc. (OTC: NLCP)
GrowGeneration Corp. (NASDAQ: GRWG)
Innovative Industrial Properties, Inc.
Innovative Industrial Properties, Inc., a real estate investment trust focused on the regulated cannabis market in the United States, is one of the major marijuana REITs. The company currently has 7.7 million square feet of rentable space, with plans to add another 2.7 million square feet soon. Most of these structures are fully leased, with an average lease term of 16.4 years. Currently, the corporation operates 107 properties in 19 states. IIP has committed $1.9 billion and guaranteed another $227.1 million in tenant payments for property renovations as of April. IIP continues to acquire properties, mostly in Pennsylvania and Massachusetts and anticipates a major increase in its lease portfolio in 2021. The exchange of $2.3 million in cash and 1,684.237 shares for $110 million in exchangeable senior notes due in 2024 may have dragged down IIPR stock in March.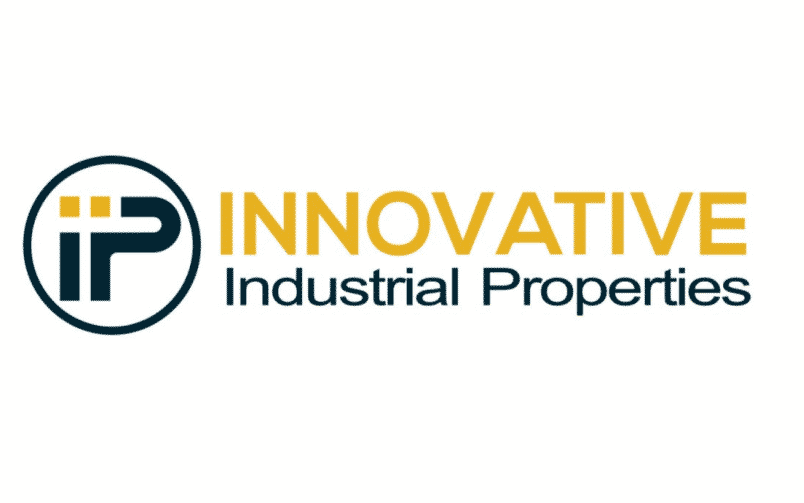 IIP reported total revenue of $204.6 million for the fourth quarter and full-year 2021 on February 23rd. A total of $112.6 million in net income is attributable to ordinary stockholders. In 2021, the company announced a dividend to stockholders of $5.72 per share, up 28 percent from the previous year. IIP also put $714 million towards new purchases and existing assets, as well as building loans. The company added 27 properties to its portfolio in Colorado, Pennsylvania, and North Dakota by the end of 2021.
IIPR Stock Performance
On April 8th, IIPR stock closed at $189.02 and is down 5.53% in the last five trading days. The stock is currently trading in a 52-week price range of $162.81-$288.02, down 28.10% year to date. IIPR stock has a 12-month median price objective of $264.00 per share, according to CNN Business analysts. In this forecast, this would be a 39.76% increase over the previous trade price of $189.02.
[Read More] Top Marijuana Stocks To End The First Week Of April
NewLake Capital Partners, Inc.
NewLake Capital Partners is a top real estate lender to state-licensed cannabis businesses. It is a triple-net lease REIT that buys industrial and retail properties through sale-leasebacks, third-party purchases, and build-to-suit projects. It was founded in 2019. Its tenants are currently some of the most well-known operators in the state-licensed cannabis sector in the United States, and it is a reliable real estate partner for them. On March 17th the company announced its fourth-quarter and full-year 2021 results with Q4 2021 revenue of $9 million up 122% year over year. In addition, full-year 2021 revenue increased 142% year over year to $28.2 million. Also, important fourth quarter 2021 net income attributable to stockholders totaled $4.3 million.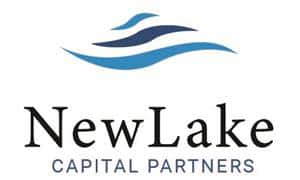 During the fourth quarter, the business financed $6.7 million in previously committed tenant improvement allowances and invested and committed more than $50 million in two additional buildings, establishing new connections, and diversifying their portfolio further. The Company announced a $0.33 per share cash dividend for the first quarter of 2022, corresponding to a $1.32 annualized dividend, on March 15, 2022. NewLake Capital now has over $325 million in assets, over $110 million in cash, and a portfolio of 28 facilities in ten states. The organization is made up of 17 dispensaries and 10 growing facilities in total. Currently NewLake Capital has tenants that include Curaleaf Holdings, Inc. (OTC: CURLF), Cresco Labs Inc.  (CRLBF), Trulieve Cannabis Corp. (OTC: TCNNF), and Columbia Care Inc. (OTC: CCHWF).
NLCP Stock Performance
NLCP stock closed at $24.52 on April 8th up 6.61% in the past month. Currently, the stock has a price range of $21.50-$35.50and is down 14.50% year to date. According to analysts at Market NCLP has a consensus price target of $44 per share. This would represent an increase of 79.4% from its last trading price of $24.52.
[Read More] Best Marijuana Penny Stocks To Buy Today? 3 To Add To Your List Right Now
GrowGeneration Corporation
In the United States, GrowGeneration Corp. is a well-known retail hydroponic and organic gardening business owner and operator. Organics, lighting, and hydroponic equipment are just a few of the goods sold to cannabis producers by the firm. GrowGen presently operates 63 organic garden centers around the country. Since the introduction of GrowGeneration.com, the company has focused on its internet presence. With over 10,000 products ranging from nutrition to lighting technology, the website has developed into a one-stop e-commerce destination. During the next five years, the business plans to open over 100 sites around the United States. During the third quarter, the company announced the opening of Los Angeles County's largest hydroponic garden facility.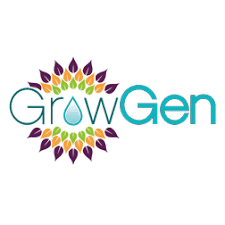 GrowGen reported record sales of $422.5 million and adjusted EBITDA of $34.5 million for the full year of 2021. In addition, sales climbed by 46 percent in the fourth quarter to $90.6 million, and by 119 percent for the entire year 2021. Overall, net income for the whole year was $12.8 million, up from $5.3 million the previous year. In addition, the company had a net loss of $4.1 million in the fourth quarter, compared to a net profit of $1.5 million the previous year. For the fourth quarter, adjusted EBITDA was a loss of $1.9 million, but for the full year of 2021, it climbed by 82 percent to $34.5 million. For full-year 2022 GrowGen is expecting revenue in the range of $415 million to $445 million with adjusted EBITDA of $30 million to $35 million.
GRWG Stock Performace
On April 8th, the shares of GRWG finished at $8.26, down 10.51% in the past month. GRWG stock is down 36.70%, with a 52-week price range of $6.74-$57.10. According to CNN Business analysts, GRWG stock has a 12-month median price target of $14 per share. This would forecast a 69.90 percent increase over the last transaction price of $8.26.