Are These Marijuana Stocks Holding Their Value In The Market Today?
For those looking for the best marijuana stocks to buy in the stock market here are several things to consider. Most marijuana stocks move with a high level of volatility. From this comes a lot of unpredictable trading patterns that can throw off the sector. When this does happen it creates a bit of uncertainty for shareholders. As the marijuana stocks do face some pullback those trying to lower the cost of their position may buy the dips. The purpose of lowering the cost of your position is to increase the odds of taking profits when upward trading happens. Some may feel that investing in marijuana stocks today comes with a bit more risk for the reasons above.
Currently, even with the sector's average at a lower level, there has been better overall action. Yet due to how low things have dropped the uncertainty and caution have increased. Especially with the lack of federal reform and cannabis banking in place. Investors are left waiting to see what lawmakers will do to better advance the cannabis industry.
As of late many cannabis companies are getting ready to report earnings. When this happens the better the earnings the better the sector has at seeing better momentum. Nonetheless for those who want to invest in marijuana stocks make sure you learn about the sector and due thorough research on each marijuana stock. You want to put yourself in the best position to see the best return on your investment. The companies below are some marijuana stocks to watch in the stock market today.
Top Marijuana Stocks To Watch Right Now
Aurora Cannabis Inc. (NASDAQ:ACB)
OrganiGram Holdings Inc. (NASDAQ:OGI)
Village Farms International, Inc. (NASDAQ:VFF)
Aurora Cannabis Inc.
Aurora Cannabis Inc. produces, distributes, and sells cannabis and cannabis derivative products in Canada and internationally. It's been some time since the company has released any new company updates. However back on June 1st Aurora announced it has completed its bought deal financing. The Company sold approximately 70.4 million units at a price of US$2.45 per Unit. This included approximately 9.2 million Units sold pursuant to the exercise in full of the underwriters' over-allotment option.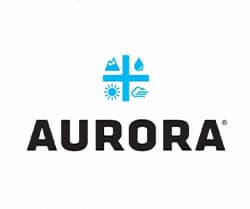 During this same week, the company also announced that it has repurchased US$20 million of convertible notes. The purpose of the transaction, which represents a repurchase of a portion of the Notes at a 5.25% discount to par value, was to reduce the Company's debt. As well as annual cash interest costs. Annual cash interest savings from the repurchases of Notes made from Q3 2022 onwards now total $9.5 million.
OrganiGram Holdings Inc.
OrganiGram Holdings Inc. through its subsidiaries produces and sells cannabis and cannabis-derived products in Canada. On July 14th the company reported its Q3 2022 fiscal results.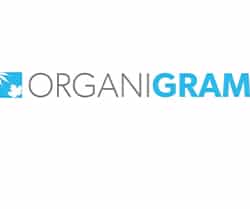 Q3 2022 Highlights
Achieved gross revenue of $55.2 million, up 90% from the same prior-year period and 26% higher than Q2 Fiscal 2022
Continued record growth in net revenue, reaching $38.1 million, the highest in the history of the Company, up 88% from $20.3 million in the same prior-year period and 20% from $31.8 million in Q2 Fiscal 2022
In Q3 Fiscal 2022, achieved #3 position among Canadian licensed producers with 7.8% market share. In June 2022 the Company had an 8.5% share of the recreational adult use market 1
Continues to hold the #1 position in dried flower, the largest category of the Canadian cannabis market, and the #3 market position nationally in gummies1
Shipped approximately $1.3 million of high-margin flower to Australia and, subsequent to quarter end, shipped approximately $5.4 million to Australia and Israel
[Read More] Are US Marijuana Stocks A Buy Before August 2022?
Village Farms International, Inc.
Village Farms International, Inc. together with its subsidiaries, produces, markets, and distributes greenhouse-grown tomatoes, bell peppers, and cucumbers in North America. In recent news, the company announced that Pure Sunfarms has launched the original Fraser Valley Weed Co. This product is a recreational weed brand.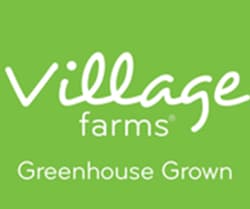 A brand that offers bulk dried flowers grown in British Columbia's Fraser Valley. It is dependable weed that is greenhouse-grown and expertly cultivated in BC's finest growing region. The Fraser Valley. Pure Sunfarms is the licensed producer of record for The Original Fraser Valley Weed Co.
[Read More] 3 Top Marijuana Stocks That Could Be Worth Your Time
Words From The Company
"We saw a strategic opportunity to launch a new brand offering weed in large format that is positioned in a lower price tier than our flagship brand, Pure Sunfarms," said Mandesh Dosanjh, President & CEO, Pure Sunfarms."