These Marijuana Stocks Could Be The Ones You Need For Your 2022 Watchlist
Marijuana stock investors big focus is on serval factors. Which revolve around how and when will trading pick up past volatile spikes. The main thing is the continuous hold-ups with federal cannabis reform. Right now there is still an ongoing battle to federally legalize cannabis. Yet on the state level, there has been an immense amount of success and revenue being made. Where many publicly traded cannabis companies are doing well.
But as far as the market side of business things do not reflect the same way. Meaning more marijuana stocks are seeing better success outside of the market than in. A good amount of cannabis companies were able to produce solid earnings. Some evening had record revenue but it did very little to help the cannabis sector see a substantial rise in trading. Still, with this creates concern and inhibits some from fundamentally trading marijuana stocks. If investors were implementing more of a fundamental trading strategy it is possible things may be different for marijuana stocks.
Many feel things will eventually pick up even if it's still volatile spikes. Any gains are better than no gains. Even still another variable to why the cannabis sector is having trouble sustaining momentum due to overall market issues. Sometimes things in the overall market can impact how other sectors may trade including marijuana stocks. At the moment it seems as if it's buy the dip and wait for a bounce which can be a solid strategy to see a return.
Marijuana Stock Investors Focus On The Future
Nevertheless, you should always do your research on possible cannabis stocks you may want to invest in. Also, you pay attention to the overall patterns in which marijuana stocks trade. It could be good knowledge to find the right marijuana stocks to trade. The marijuana stocks to watch below are several options to consider for this week's watch list.
Marijuana Stock To Watch This Week
Planet 13 Holdings Inc. (OTC:PLNHF)
Columbia Care Inc. (OTC:CCHWF)
TerrAscend Corp. (OTC:TRSSF)
Planet 13 Holdings Inc.
Planet 13 Holdings Inc. an integrated cannabis company, engages in the cultivation, production, distribution, and marketing of cannabis and cannabis-infused products for medical and retail cannabis markets in Nevada, the United States. During the 2nd week of March, PLNHF stock was starting to see a rise in trading. From March 14th to the 24th PLNHF stock jumped up 43 percent. This was a big move that allowed people to see a sizable return on their investment.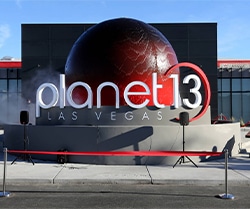 Now from this high PLNHF stock saw a little bit of a dip and maintained a decent level before dropping at the start of April. For the initial 2 weeks of April, this marijuana stock was not able to see any kind of upward movement. Yet from April 12th to the 13th PLNHF stock saw a nice spike in trading. Still, this was not a sustained upward push and ultimately PLNHF stock fell once more but soon recovered. As of now, this marijuana stock is down. However, this is still a chance that things pick up in the near future for PLNHF stock.
Columbia Care Inc.
Columbia Care Inc. cultivates, manufactures, and provides cannabis-based health and wellness solutions, and derivative products. In recent news, the company celebrates its historic launch of adult-use sales at its NJ Cannabis dispensaries.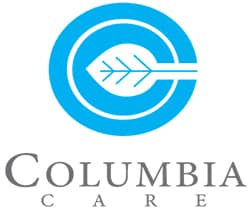 Also in recent news, Columbia Care announced the transformation of its expanded Chicago dispensary to an award-winning Cannabis retail experience. Jefferson Park dispensary expansion adds more than 1,700 square feet to better serve patients and customers. Now the company's national momentum continues with the 29th Cannabist location.
[Read More] Top US Marijuana Penny Stocks For May 2022
TerrAscend Corp.
TerrAscend Corp. cultivates, processes, and sells medical and adult-use cannabis in Canada and the United States. It produces and distributes hemp-derived wellness products to retail locations. As well as manufactures cannabis-infused artisan edibles. The company also operates three retail dispensaries under the Apothecarium brand name in California and Pennsylvania. In the last week, the company has released news in regards to certain company updates.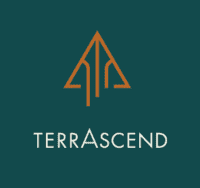 On April 18th the company announced it is trying to accelerate Michigan retail expansion through the acquisition of Pinnacle. The company has entered into a definitive agreement to acquire KISA Enterprises MI, LLC and KISA Holdings, LLC. he Transaction is expected to be immediately accretive to TerrAscend on both Sales and EBITDA basis. The Transaction includes six retail dispensary licenses, five of which are currently operational and located in the cities of Addison, Buchanan, Camden, Edmore, and Morenci.
[Read More] 2 Marijuana Stocks To Watch As A New Month Soon Arrives
TerrAscend intends to rebrand each of the dispensaries under either the Gage or Cookies retail brand, depending on location. Next TerrAscend announced that it has received an amended cannabis business cultivation and manufacturing license from the New Jersey Cannabis Regulatory Commission. As of April 21st TerrAscend is now allowed to grow, produce, and sell adult-use cannabis products in New Jersey. With this current news of progress hopefully, it will help keep TRSSF stock trading up.