Marijuana Stocks To Watch For The Ideal Investor
Marijuana stocks on 420 did not see the best action. Yet news did surface about the ongoing fight and commitment from political figures about federal cannabis reform. Many thought that today would be one of those days where big news or an event would happen that could have led to increased trading. However, this was not the case for the sector. Even with cannabis companies showing solid financials for the most part the sector has seen a very little positive impact.
Yet in other industry updates, the sale of legal cannabis is starting in New York and New Jersey. This will not only further expand the industry but will also add more value to certain MSO cannabis companies. As more profitability rises for most thriving marijuana businesses the idea is that at some point investors will take notice of this progress. But in a way that helps marijuana stocks reach higher market levels. A good amount traders thought of another chance to enact federal reform that will help how things have gone. Unfortunately, this was.
It is the case outside of some mild upswings that were short-lived. No one who invests in cannabis stocks wants to see a repeat of 2021. Especially with the sector trading at a lower level now than back then. This has left many feeling a bit stumped and cautious about what may happen in the future. At the moment it seems like a buy and holds game versus how trading marijuana stocks once was with a faster turnaround most times.
Marijuana stocks in a down market
The advantage of having a down market is being able to find top marijuana stocks to buy at lower entry levels. This will give the investors a good chance of seeing a sizable return if the sector or a particular marijuana stock begins to rise. The way the sector has been performing now could be another window to invest in marijuana stocks. Just make sure to do your research and learn about each possible investment. Buy low sell high and limiting as much risk as possible is the foundation for all traders. The marijuana stocks below are several options to consider before next month begins.
Marijuana Stocks to watch 2022
Cansortium Inc. (OTC:CNTMF)
Columbia Care Inc. (OTC:CCHWF)
Clever Leaves Holdings Inc. (NASDAQ:CLVR)
Cansortium Inc.
Cansortium Inc. through its subsidiaries produces and sells medical cannabis in the United States. The company engages in cultivation, processing, retail, and distribution activities. Since April 7th the company has been slowly seeing a rise in trading. Yet from the 8th to the 13th CNTMF stock went a bit flat before continuing to see more momentum build.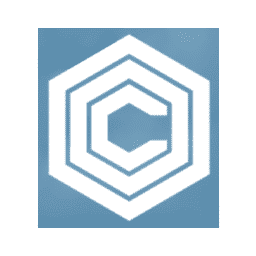 It looked like after the 13th things were once again slowly rising but a small dip took place on the 19th. However, this marijuana stock has since then seen a 420 recovery. Hopefully, the day after 420 CNTMF stock will still be able to climb even if it's at the current pace.
Columbia Care Inc.
Columbia Care Inc. cultivates, manufactures, and provides cannabis-based health and wellness solutions, and derivative products. In recent news, the company has completed the transition to the Company's award-winning Cannabist retail experience.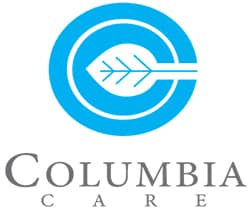 As part of the Cannabist update, the dispensary expanded its retail footprint by nearly 1,700 square feet to serve the growing number of medical patients and adult-use customers. Columbia Care's Villa Park location flipped to Cannabist in June 2021. The Company also operates a 32,802-square-foot cultivation center in Aurora.
[Read More] Top Marijuana Stocks To Buy? 3 Cannabis Companies To Watch Right Now
Clever Leaves Holdings Inc.
Clever Leaves Holdings Inc. operates as a cannabis company. The company operates through two segments, Cannabinoid and Non-Cannabinoid. The Cannabinoid segment engages in the cultivation, extraction, manufacturing, commercialization, and distribution of cannabinoid products internationally. On 4/20 the company strengthened its presence in the U.S. through its partnership with Biom Therapeutics.

So Clever Leaves has a two-year supply agreement with American, clinical-stage biopharmaceutical company, Biom Therapeutics to provide high-quality CBD isolate. Clever Leaves has already provided Biom Therapeutics with the first shipment of EU GMP compliant CBD isolate. This shipment will be manufactured by Biom into formulations for use in studies and clinical trials. Specifically for rare neurological and developmental diseases.
[Read More] Will These Marijuana Stocks See A Recovery Before Next Month?
Words From The Company
"We are grateful for the opportunity to deliver high-quality, pharmaceutical-grade, CBD products to help advance medical cannabis research in the United States through our new partnership with Biom Therapeutics," said CEO of Clever Leaves, Andres Fajardo.