Top Canadian Marijuana Stocks For Your July Watchlist
Marijuana stocks continue to see more up and down trading which can be both a positive and a negative. When the cannabis sector starts to rise it's a positive because it gives shareholders a chance to take profits. On the other hand, when the sector is on the decline it can be tough for shareholders to make money with a drop in share price. The silver lining when a marijuana stock sees some pullback is the chance to find top marijuana stocks to buy at lower entry levels. No matter the sector or type of investment you always want to buy low and sell as high as you can. You also may want to build a watch list of possible marijuana stocks that interest you. From this, you would then research the companies to make sure things are in order.
For example, you would look at any recent company news or updates. You should also find out if the company is profitable even if down in the market. In the last year most marijuana stocks were down in the market but outside of it showed growth and increased revenue. This has also created a large amount of speculative buying due to what may happen in the future. With all that is going on in the cannabis industry from federal reform to companies expanding there is much to look forward to. This is also why people are trying to be prepared in the event that one of the above-mentioned scenarios plays out for the better. The companies below are several marijuana stocks to watch as trading in 2022 continues.
Top Marijuana Stocks To Watch Right Now In 2022
Sundial Growers Inc. (NASDAQ:SNDL)
OrganiGram Holdings Inc. (NASDAQ:OGI)
Cronos Group Inc. (NASDAQ:CRON)
Sundial Growers Inc.
Sundial Growers Inc. engages in the production, distribution, and sale of cannabis products in Canada. The company operates through Cannabis Operations and Retail Operations segments. In recent news, the company announced it is in a bidding agreement for Zenabis Global Inc.'s assets. Sundial entered into an agreement in connection with its secured credit investment.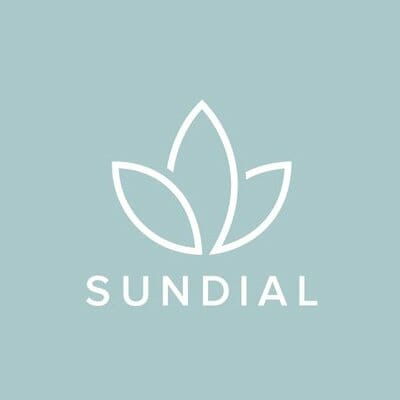 The intent is to add low-cost indoor cultivation from an EU GMP-certified facility enabling international market access. The Bid Agreement is subject to the approval of the Québec Superior Court supervising the CCAA Proceedings. Also to potential alternative bids pursuant to bidding procedures that will follow. All amounts are denominated in Canadian dollars unless otherwise noted.
Words From The CEO
Commenting on the Bid Agreement, Sundial's CEO Zach George said, "We are committed to creating continuity for the Zenabis Group's operations and employees and assisting Zenabis in good faith with its restructuring. This process has just begun, and we will provide more information as it becomes available."
OrganiGram Holdings Inc.
OrganiGram Holdings Inc. through its subsidiaries produces and sells cannabis and cannabis-derived products in Canada. In recent news, the company announced its proposed settlement has been reached from its 2016 class-action lawsuit. The Supreme Court of Nova Scotia approved that the notice of Settlement will be sent to class members beginning on June 24, 2022.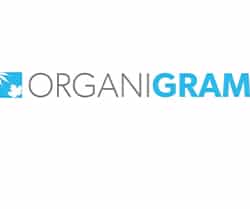 As part of the Settlement, the Company has agreed to pay an aggregate of $2,310,000 which amount has been previously accrued in the Company's financial statements for the prior fiscal year. For the proposed Settlement to become effective, it must be approved by the Court. The Court must be satisfied that the settlement is fair, reasonable, and in the best interest of the Class. On August 31, 2022, the Court will hold a hearing to consider whether to approve the Settlement. Hopefully this will ultimately lead to more progress for the company.
[Read More] 2 Top US Marijuana Stocks For Your July 2022 Watchlist
Cronos Group Inc.
Cronos Group Inc. operates as a cannabinoid company. It manufactures, markets, and distributes hemp-derived supplements and cosmetic products through e-commerce. As well as retail, and hospitality partner channels under Lord Jones and Happy Dance brands in the United States. The company is also involved in the cultivation, manufacture, and marketing of cannabis and cannabis-derived products for the medical and adult-use markets.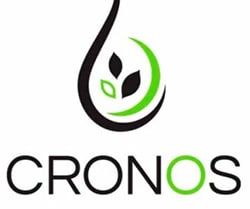 On June 27th the company announced it has partnered with Geocann to leverage VESIsorb® delivery technology for faster absorption. VESIsorb® formulations have set the industry benchmark in peer-reviewed published studies. The product delivers superior pharmacokinetic performance. This includes fast absorption, higher plasma concentration, and a greater area under the curve.
[Read More] Best Canadian Cannabis Stocks To Buy? 3 Penny Stocks To Watch Before July
Words From The Company
"We are committed to bringing breakthrough innovations to the market, providing consumers with differentiated and high-quality products," said Mike Gorenstein, Chairman, President and Chief Executive Officer, Cronos. "Working with Geocann's technology enables us to expand our product offering to bring consumers a fast-acting cannabinoid product with a quicker onset than previously available, along with improved efficacy, helping enhance and differentiate effect and experience."