3 Marijuana Stocks To Watch Next Month
Marijuana stocks are still in a tough spot. However this current up and down pattern makes it easier to find top marijuana stocks to buy. Now the concern becomes when will sustainable trading come back into the sector. For almost the last year and a half marijuana stocks have not been able to see a significant recovery in trading. Entering the first 2 months of 2021 the cannabis sector started to see a continuous decline in trading. This was largely due to the struggle to pass federal reform.
This is still a current issue for many people who have invested in marijuana stock. Even as more people buy the dip with the anticaption things will change for the better it has yet to happen. As well not many are focused on fundamental trading to where it is making the difference. However back in March and now in April, many companies have released their most recent earnings.
Some companies reported record-breaking results yet the info did very little about how the sector was performing. The big focus has solely been on whether federal cannabis legislation will ultimately become law. This is a big issue for the cannabis industry and investors seeing how there are other reasons to see healthier trading.
Marijuana Stocks And The Success Of The Cannabis Industry
Outside of the market, a great deal of progress and success is going on. Yet investors are not using this success as means to trade or create some much-needed momentum. Many are worried that a repeat year of lower trading will go on. But there are others who remain more optimistic about the future of marijuana stocks. Nevertheless, it's always best to stay prepared in the event any upward push does make its way into the sector. Remember to do your homework on each possible cannabis stock you want to invest in. The companies below are just several examples of top marijuana stocks to watch in 2022.
Marijuana Stocks For Your May Watchlist
Acreage Holdings, Inc. (OTC:ACRHF)
4Front Ventures Corp. (OTC:FFNTF)
Lowell Farms Inc. (OTC:LOWLF)
Acreage Holdings, Inc.
Acreage Holdings, Inc. formerly High Street Capital Partners, is a principal investment firm specializing in the cannabis industry. Over the last week or so the company announced some important news updates. The first is on April 20th the company announced it has commenced in the adult-use operations in New Jersey. Acreage's products, including its flagship brand, The Botanist, will be available for adult-use consumers.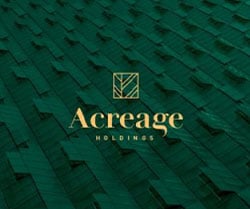 Acreage is among the inaugural group of cannabis operators permitted to commence adult-use sales in New Jersey. Next Acreage has announced it will report its financial results for the first quarter ended March 31, 2022, on May 5, 2022, after market close. Management will host a conference call on May 6, 2022, at 10:00 a.m. ET to discuss the results in detail. In more recent news the company announced it will participate in upcoming conferences and events.
4Front Ventures Corp.
4Front Ventures Corp. owns and manages licensed cannabis facilities in state-licensed markets in the United States. The company operates in two segments, THC Cannabis and Cannabidiol (CBD) Wellness. It produces, cultivates, sells, and distributes cannabis and CBD. The company announced it has expanded its brand portfolio and California reach. This was done by closing the accretive acquisition of Island Cannabis Co.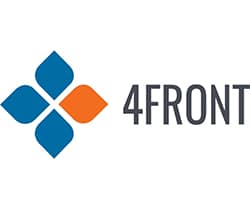 The transaction was first announced in the Company's press release dated March 30, 2022. The Acquisition of Island adds new high-quality products to 4Front's growing brand portfolio. This includes diverse lines of pre-rolls, flower, and infused products with a strong following from local California consumers. Importantly, Island Founder and CEO, Ray Landgraf, Island COO, Brandon Mills, and the Island leadership team join 4Front's management team as a result of the Transaction.
[Read More] Best Marijuana ETFs For Q2 2022? 3 To Watch Before May
Lowell Farms Inc.
Lowell Farms Inc. . engages in the cultivation, extraction, manufacturing, sale, and marketing, As well as distribution of cannabis products to retail dispensaries in California. Recently the company announced it will be releasing its 2022 financial results.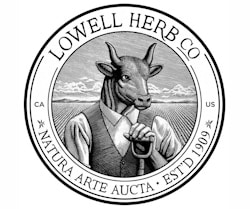 The company will do so with management on Tuesday, May 10, at 5:30 p.m. EDT. To which they will address these recent financial and operational results.
[Read More] 2 Marijuana Stocks To Watch If You Invest In Cannabis Real Estate
As well back on April 20th, the company announced it has become the exclusive distributor of zippo products for California cannabis dispensaries.