These Marijuana Stocks Could Be The Ones You Need In Your Portfolio
Marijuana stocks are still showing volatile trading to start the second week of June. Now this fluctuation in trading isn't all bad as there is some upside. When a marijuana stock is showing a volatile pattern it can be a good thing for a few reasons. The first would be if you purchased shares of the company at a lower entry-level that way when a volatile upswing comes you can see a nice profit. Next, if you find that the cannabis sector is on the decline due to volatility it can be a chance to find top marijuana stocks to buy. The current trading in the cannabis sector could be better, yet there have been more overall action than last year.
However, 2022 has shown that there are some cannabis companies despite seeing more red than green days have still continued to see success. Right now many MSO cannabis companies are expanding and growing their business. From this, some people look at this as a signal to get invested in preparation for what the future may hold. In fact, there are a fair amount of people who are still buying cannabis stocks based on speculation. The speculation comes from the success of each company along with the future progress of the cannabis industry. Unfortunately, not many investors are trading from a fundamental standpoint otherwise the success outside of the market may have led to better upward momentum.
Top Marijuana Stock To Watch June 2022
Sundial Growers Inc. (NASDAQ:SNDL)
Fire & Flower Holdings Corp. (OTC:FFLWF)
Cronos Group Inc. (NASDAQ:CRON)
Sundial Growers Inc.
Sundial Growers Inc. engages in the production, distribution, and sale of cannabis products in Canada. The company operates through Cannabis Operations and Retail Operations segments.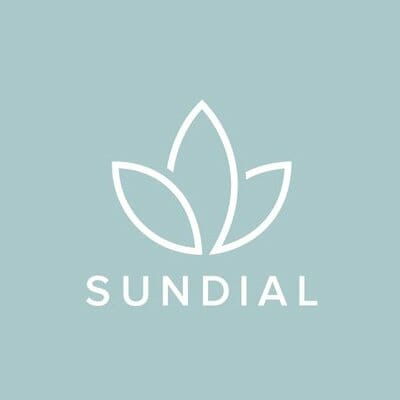 It engages in the cultivation, distribution, and sale of cannabis for the adult-use markets; and private sale of recreational cannabis through corporate-owned and franchised retail cannabis stores. The last time the company released news was on May 16th which was Sundials Q1 2022 earnings.
Company Highlights Q1 2022
Acquired Alcanna Inc. on March 31, 2022, creating the largest private-sector cannabis and liquor retail network in Canada.
Net revenue for the first quarter of 2022 of $17.6 million, including one day of revenue on the acquisition of Alcanna, an increase of 78% over the first quarter of 2021.
Gross margin increased to $3.4 million for the first quarter of 2022 compared to a loss of $3.5 million in the first quarter of 2021, a 199% increase.
Net loss was improved to $38.0 million for the first quarter of 2022 compared to a $134.4 million net loss in the first quarter of 2021, an improvement of 72%.
Fire & Flower Holdings Corp.
Fire & Flower Holdings Corp. through its subsidiary, the company operates as an independent retailer that offers cannabis products and accessories. The company does so through its retail locations located in the provinces of Alberta, Saskatchewan, Manitoba, Ontario, and Yukon.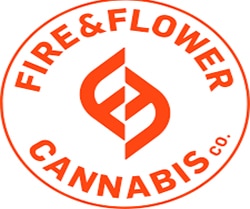 At the start of June, the company announced it has appointed Alimentation Couche-Tard Executive as CEO. Stéphane Trudel, currently Senior Vice President of Operations for Alimentation Couche-Tard Inc., to assume the role of CEO.
Words From The Company
"We are excited to welcome Stéphane as our new Chief Executive Officer", said Donald Wright, Chair of the board of directors. "Stéphane is a seasoned executive with extensive experience in the retail sector that we believe will be invaluable to the Company as we embark on our next phase of growth as a leader in technology-driven cannabis retail."
[Read More] Best Marijuana Penny Stocks For June? 4 To Watch Under $2
Cronos Group Inc.
Cronos Group Inc. operates as a cannabinoid company. The company is involved in the cultivation, manufacture, and marketing of cannabis and cannabis-derived products for the medical and adult-use markets. Back in May, the company reported its 2022 first-quarter results. During this time Cronos reported a consolidated net revenue increased by 99% year-over-year to $25.0 million.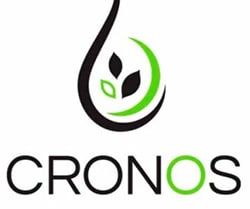 As well Israel's net revenue increased by 263% year-over-year to $9.1 million in Q1 2022. The company as well increased its market share in Canada and Israel in the first quarter of 2022. Not to mention the company saw an Adjusted EBITDA of $(18.9) million in Q1 2022 improved by $17.7 million from Q1 2021. In other accomplishments at this time, Mike Gorenstein returned as Chief Executive Officer.
[Read More] 4 Marijuana Stocks To Watch 2nd Week Of June
Marijuana Stocks And Proper Risk Management
Still, there are a lot of opportunities to be found in investing in legal cannabis. It just takes time along with due diligence and proper execution. You want to try to invest at the right time. As well as making sure you have done adequate research on the marijuana stock you feel has the most value. When it comes to execution you need to take action and not wait on the sidelines for too long. Investing in anything is a risk but with proper risk management, things could go well for those who invest in cannabis stocks.