Are These Marijuana Stocks On Your July Watchlist
For people looking for the best marijuana stocks to buy this could be the time. The cannabis sector has been showing a good amount of volatile trading. What this means is most marijuana stocks have been trading with unpredictable patterns that have led to seeing some pullback. Once cannabis stocks begin to see a decline that is an opportune time to buy the dip. As more growth and progress take hold of the cannabis industry investors want to be prepared. The cannabis sector can be one of uncertainty and sudden changes which is why the speculation of what the future may bring is what keeps some invested.
Nevertheless, there are still some things to watch for if you choose to invest in marijuana stocks. Initially, you want to conduct thorough due diligence on each company you feel could be worth adding to your portfolio. As well you should be watching the sector and getting familiar with the current behavior of the marijuana stocks. In addition to the cannabis companies, you feel hold value. As mentioned above the continued progress and success of the overall industry is attracting more people. Right now there is a lot that can be done to further push the boundaries of the industry.
Currently, there is a big push to enact some type of federal cannabis reform. From this, the sector has historically reacted well when positive news is released. This past week some marijuana stocks were able to see a rise in trading due to a new cannabis bill. The CLIMB Act is a bill that would help cannabis businesses gain the same financial assistance as other legal businesses. Plus this new bill would allow cannabis companies to uplist to US exchanges. Still, there is much to see with what will unfold midway through 2022.
Marijuana Stocks To Watch This Month
Ayr Wellness Inc. (OTC:AYRWF)
Cansortium Inc. (OTC:CNTMF)
Columbia Care Inc. (OTC:CCHWF)
Ayr Wellness Inc.
Ayr Wellness Inc. a vertically-integrated cannabis multi-state operator, cultivates, manufactures, and retails cannabis products and branded cannabis packaged goods. Over the last 2 weeks, the company has released a few pieces of news.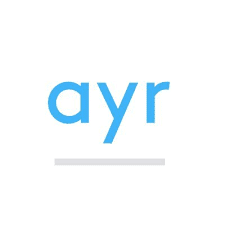 On June 13th the company announced it has started the adult sale of cannabis products in its 3 New Jersey dispensaries. Following this announcement on the 23rd of June Ayr Wellness announced the opening of its 48th Florida dispensary in Longwood.
Words From The Company
"We're excited to continue our expansion in Florida, celebrating our 48th store opening," said Jonathan Sandelman, Founder, Chairman, and CEO of Ayr. "Since acquiring Liberty Health Sciences just last year, we have added 17 new stores across the state and provided more choice to the market via the introduction of a wide selection of products from our national brand portfolio. We will continue to grow our presence during the second half of this year."
Cansortium Inc.
Cansortium Inc. through its subsidiaries produces and sells medical cannabis in the United States. The company engages in the cultivation, processing, retail, and distribution activities. On June 10th the company filed its 2021 audited financial statements. As well as its Q1 2022 interim unaudited financial statements on SEDAR.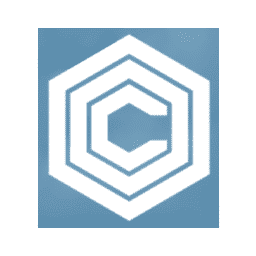 Full 2021 Financial Highlights
Revenue increased 25% to $65.4 million compared to $52.4 million.
Adjusted gross profit1 increased 34% to $41.9 million or 64.1% of revenue, compared to $31.4 million or 59.9% of revenue.
Adjusted EBITDA increased 90% to $19.6 million or 29.9% of revenue, compared to $10.3 million or 19.6% of revenue.
Q1 2022 Financial Highlights
Revenue increased 30% to $19.7 million compared to $15.1 million.
Adjusted gross profit1 increased 19% to $11.5 million or 58.6% of revenue, compared to $9.7 million or 64.2% of revenue.
Adjusted EBITDA increased 42% to $6.2 million or 31.5% of revenue, compared to $4.4 million or 29.0% of revenue.
[Read More] The CLIMB Act May Help Marijuana Stocks Trade Better
Columbia Care Inc.
Columbia Care Inc. cultivates, manufactures, and provides cannabis-based health and wellness solutions, and derivative products. In one of the company's recent news releases, it announced they are operational in their second cultivation facility in New Jersey. In addition to expanding its adult-use hours at both Garden state Cannabist locations.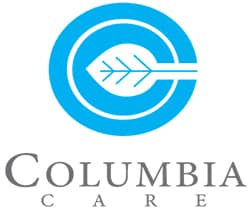 The Company received approval from the New Jersey CRC to commence operations at its second cultivation and production facility on May 25, 2022, along with the approval to begin using post-harvest automation equipment. The introduction of this equipment will reduce the "harvest to shelf" time for products, making it easier to meet the rapidly-growing patient and customer demand.
[Read More] 2 Top US Marijuana Stocks For Your July 2022 Watchlist
Words From The CEO
"After ten years of navigating the ever-evolving cannabis industry in various markets, we have so many lessons learned and have been able to bring those to bear in how we approach New Jersey, knowing how it will serve as a model for those east coast states transitioning to adult use in the near term. We are proud of how we managed to scale alongside the demand in the last month and are thrilled to be able to serve more patients, customers, and wholesale partners with our newest cultivation facility and equipment," said Nicholas Vita, CEO, of Columbia Care.