Top Marijuana Stocks For Your 2022 Portfolio
Currently, most marijuana stocks are seeing some pullback from Thursday's close. However, this pullback could be a chance to find top marijuana stocks to buy. When a decline in trading occurs this is a chance to put yourself in a good position which can be one of several things. For example, if you are seeing your shares drop lower than what you thought buying the dips can help lower your average. By lowering the average cost of your position it can put you in a better place to see a return. Next is what was mentioned above a pullback is a good setup to add the right marijuana stocks to your portfolio.
From this, you can have better odds of taking some profit when a recovery occurs. Now one of the ways to pick marijuana stocks to watch is to research the ones you like the most. By research, I mean conducting good due diligence on the company. You to find out if the company is profitable and if business outside of the market is doing well. When a company is thriving out of the market most times these are the marijuana stocks to see a recovery before others. So even in a down market if a company is showing success and progress these could be the marijuana stocks to watch for better trading. All in all the cannabis industry globally is expanding and growing at a fast pace. So if you are looking to get involved there is a good amount of current and future opportunities to do so.
Top Marijuana Stocks To Watch Right Now In The Stocks Market
GrowGeneration Corp. (NASDAQ:GRWG)
Planet 13 Holdings Inc. (OTC:PLNHF)
Greenlane Holdings, Inc. (NASDAQ:GNLN)
GrowGeneration Corp.
GrowGeneration Corp. through its subsidiaries owns and operates retail hydroponic and organic gardening stores in the United States. Over the last 3-4 weeks the company has announced a few updates. On June 21st the company announced the opening of its new Jackson, Mississippi store.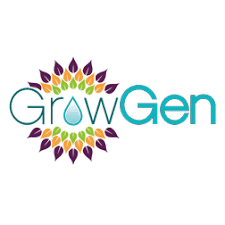 Additionally, the Company has signed two leases in North Chesterfield, Virginia, and Hazelwood, Missouri. These stores are expected to be opened in the second half of 2022 and will expand the number of states GrowGen operates to 16. As well the company released an update about its 2022 annual meeting.
[Read More] 2 Top Marijuana Stocks To Watch In The Stock Market Today
Planet 13 Holdings Inc.
Planet 13 Holdings Inc. an integrated cannabis company, engages in the cultivation, production, distribution, and marketing of cannabis and cannabis-infused products for medical and retail cannabis markets in Nevada, the United States. In recent news, the company announced it has started to draft an application to add consumption lunges to the superstore.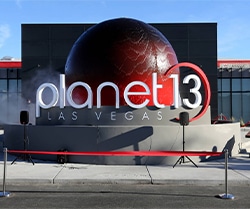 The initial plan is to convert Planet 13's Trece restaurant space to a consumption lounge, restaurant, and entertainment experience. Planet 13 Entertainment will make a complex which will be the first of its kind space where a consumer can watch products being made, purchased, and consume all under one roof. A true luxury, tourist-friendly lounge close to the Las Vegas Strip.
Words From The Company
"Our location close to the Las Vegas strip is ideal for a cannabis consumption lounge and we look forward to converting Trece restaurant to a full-service lounge to host our visitors in a first-of-its-kind, exciting environment characteristic of the Planet 13 experience," said Bob Groesbeck, Co-CEO of Planet 13. "By converting our existing restaurant, we can quickly build a world-class lounge in a cost-efficient manner and begin to serve customers sooner."
[Read More] Best Ways To Invest In The Cannabis Industry? 4 Top Marijuana ETFs To Watch Now
Greenlane Holdings, Inc.
Greenlane Holdings, Inc. develops and distributes cannabis accessories. As well as child-resistant packaging, vape solutions, and lifestyle products in the United States, Canada, and Europe. It operates through two segments, Consumer Goods and Industrial Goods. Almost 3 weeks ago the company announced a $5.4 million registered direct offering. The company has entered into a definitive agreement with a single institutional investor.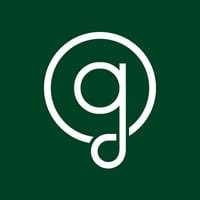 Which is for the purchase and sale of 21,600,000 shares of its common stock. Plus warrants to purchase 21,600,000 shares of common stock. For a price per share of $0.25 in a registered direct offering.