Are You Watching These Top Marijuana Stocks Right Now?
Many investors want to know are marijuana stocks dead? For some, they feel due to the inconsistency and continuous drops in trading that marijuana stocks are not the best investment option. However, there are those who feel the opposite. The sector and the cannabis industry as a whole are going through a transition. As companies expand and the industries further grow and develop it can impact the market. Nevertheless, some investors feel there is a silver lining to this volatile behavior. Well, the most obvious is when a drop occurs it moment to find the best marijuana stocks to buy.
For the traders who are able to capitalize on these fast upticks are taking as much profit as they can. Now there are others who buy the dips to lower the cost of their position. What this does is help investors have better odds to see a return if they bought shares at a higher level. Also, this prepares those who got in at lower entry points to sell when an uptick occurs. With marijuana stocks being one of the more unpredictable sectors being prepared as best you can is always important.
As we are more than halfway through 2022 the overall trading has looked better than back in 2021. Even with the sector still trading at a lower average more action has taken place. This is why for those looking to invest you should do your homework on the cannabis sector and the many companies within it. So for those looking for the best marijuana stocks to watch the companies below could be a match for you
Marijuana Stocks For Your July Watch List
TerrAscend Corp. (OTC:TRSSF)
High Tide Inc. (NASDAQ:HITI)
Cansortium Inc. (OTC:CNTMF)
TerrAscend Corp.
TerrAscend Corp. cultivates, processes, and sells medical and adult-use cannabis in Canada and the United States. It produces and distributes hemp-derived wellness products to retail locations; and manufactures cannabis-infused artisan edibles. Over the last month, the company has announced important updates. On June 2nd TerrAscend announced the debut of Cookies and Gage brands in New Jersey. In the coming months, TerrAscend plans to offer additional Cookies products including accessories. As well as more cultivars and vape cartridges at its "Cookies Corners" in all three New Jersey Apothecarium dispensaries. Which is subject to regulatory approval.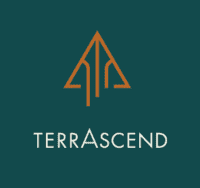 Gage's East Coast launch includes eighths and liquid live resin cartridges in the cultivars Banana Bread and Kush Mintz. TerrAscend plans to launch additional Gage-branded eighths and vape carts in cultivars like Funfetti, Ether OG, and Strawberry Shortcake, to name a few. In more recent news the company also announced the release of Khalifa Kush in Michigan. In March 2022, TerrAscend secured the exclusive rights to produce, process and retail KK branded products in Michigan. This was made possible through the company's acquisition of Gage Growth Corp.
High Tide Inc.
High Tide Inc. engages in the cannabis retail business in Canada, Europe, the United States, and internationally. The company designs manufactures and distributes smoking accessories and cannabis lifestyle products. At the close of June, the company announced the opening of its new Canna Cabana store in Sherwood Park.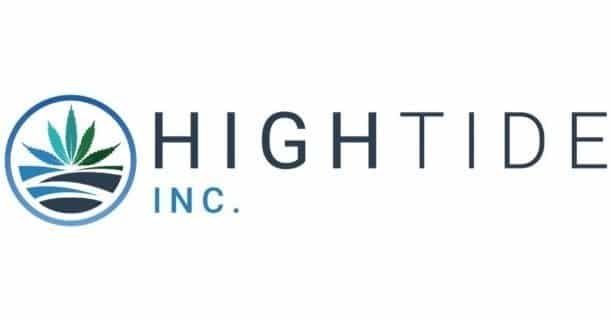 This opening represents High Tide's 127th branded retail location across Canada, and 66th in Alberta, selling recreational cannabis products and consumption accessories. The store is High Tide's first location in Sherwood Park.
Words From The Company
"With the opening of this new store in the fast-growing community of Sherwood Park, we are further growing our footprint in the greater Edmonton region and bringing our innovative discount club model to the doorsteps of thousands of potential new customers. Our Canna Cabana locations in Edmonton and other nearby communities have been well-received, and we expect to see similar success in Sherwood Park," said Raj Grover, President and Chief Executive Officer of High Tide.
[Read More] 3 Marijuana Stocks To Buy First Week Of July?
Cansortium Inc.
Cansortium Inc. through its subsidiaries produces and sells medical cannabis in the United States. The company has not released new updates for close to a month. However, in its most recent news, the company filed its 2021 unaudited financial statements. As well as its first-quarter 2022 interim unaudited financial statements.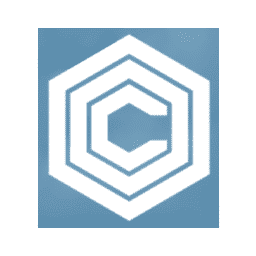 Full 2021 Year Financial Highlights
Revenue increased 25% to $65.4 million compared to $52.4 million.
Adjusted gross profit1 increased 34% to $41.9 million or 64.1% of revenue, compared to $31.4 million or 59.9% of revenue.
Adjusted EBITDA increased 90% to $19.6 million or 29.9% of revenue, compared to $10.3 million or 19.6% of revenue.
Q1 2022 Financial Highlights
Revenue increased 30% to $19.7 million compared to $15.1 million.
Adjusted gross profit1 increased 19% to $11.5 million or 58.6% of revenue, compared to $9.7 million or 64.2% of revenue.
Adjusted EBITDA increased 42% to $6.2 million or 31.5% of revenue, compared to $4.4 million or 29.0% of revenue.
[Read More] Best Ancillary Marijuana Stocks On The Nasdaq To Watch Right Now In July
Words From The CEO
"Now that our filing delay is behind us, we can focus entirely on the strong momentum that continues to build in our business," said CEO Robert Beasley. "We generated another record quarter of results in Q1 and based off the weekly data reported by the Office of Medical Marijuana Use (OMMU), Fluent has continued to climb the charts and improve its market share in Florida in the second quarter."