3 Marijuana Stocks To Buy Before The End Of The Week
With cannabis companies soon to report earnings this month some marijuana stocks are starting to look better. When shareholders and investors can see the potential for some positive sentiment it creates speculation. From this speculation, those same people start to look for marijuana stocks to buy. Especially with how volatile the cannabis sector has become. The cannabis industry is still young and growing daily which brings more optimism for some. Now there are those who see this up and down trading and begin to let their worries grow.
Mainly due to the inconsistency in seeing upward trading. For some time now nay upward push that has occurred has not lasted long enough for the bulk of shareholders to take profits. What this has done is change people's trading styles. As well even when people buy the dips it took the right catalyst to see a recovery in the sector. Nonetheless investing in stocks is always a risk verse reward scenario. So by doing your homework and learning about each company can help.
By having the insight into whether a company is down due to poor performance or is down but progressing as a company is big. When a company is down in trading yet thriving as a business is something that people want to see a potential marijuana stock added to your portfolio. As trading continues and the industry moves forward it is possible to see the interest in investing in legal cannabis increase. The companies mentioned below are some cannabis stocks to watch this month.
Top Marijuana Stocks To Watch In 2022
Village Farms International, Inc. (NASDAQ:VFF)
HEXO Corp. (HEXO)
Cronos Group Inc. (CRON)
Village Farms International, Inc.
Village Farms International, Inc. together with its subsidiaries, produces, markets, and distributes greenhouse-grown tomatoes, bell peppers, and cucumbers in North America. It operates through four segments: Produce, Cannabis-Canada, Cannabis-U.S., and Energy. Over the last 2 weeks, the company has made several important updates. On July 19th the company launched The Original Fraser Valley Weed Co.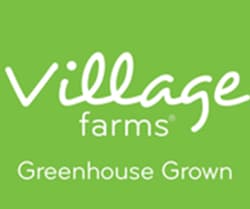 This is a recreational weed brand that offers bulk dried flowers grown in British Columbia's Fraser Valley. Following this, the company announced on July 25th that it has expanded into northern and Atlantic Canada. New Canadian Markets Include Northwest Territories, New Brunswick, Yukon, Newfoundland, and Labrador. In more recent news the company announced it will release its Q2 2022 earnings on August 9th.
HEXO Corp.
HEXO Corp. through its subsidiaries, produces, markets, and sells cannabis in Canada. The company offers its adult-use and medical products under the HEXO brand name. In the last 4 weeks, HEXO has released a few pieces of news important to shareholders and investors. The news on July 12th was that HEXO completed its transaction with Tilray Brands. This venture has created a strategic alliance between 2 Canadian cannabis leaders.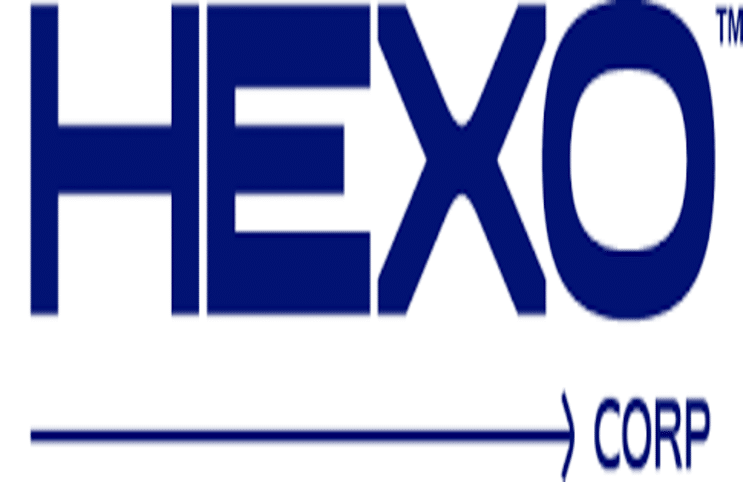 Recently the company announced it was granted an additional 180 calendar day grace period by Nasdaq. The purpose of this is to regain compliance with the minimum bid price rule. This extension will provide the Company with the runway to effectively position HEXO for long-term success. As a result of the extension, the Company now has until January 23, 2023, to regain compliance with the Bid Price Requirement.
[Read More] Top Cannabis Stocks To Watch Reporting Earnings Early August
Words From The Company
"This extended grace period will provide the runway we need to position HEXO for long-term success," noted Charlie Bowman, President, and CEO of HEXO. "Our listing on the Nasdaq is a critical component of our profitable growth strategy, providing access to a broad investor base and expanded awareness within the U.S. market."
Cronos Group Inc.
Cronos Group Inc. operates as a cannabinoid company. It manufactures, markets, and distributes hemp-derived supplements and cosmetic products through e-commerce, retail, and hospitality partner channels under the Lord Jones and Happy Dance brands in the United States.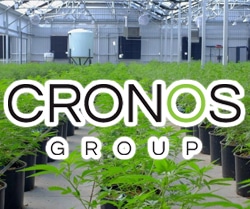 Going back to June 27th the company announced it has partnered with Geocann to leverage VESIsorb® delivery technology for faster absorption. This technology provides better bioavailability and faster absorption.
[Read More] 2 Marijuana Stocks That Could See A Recovery This Month
Next Cronos Group announced that like many other cannabis companies August 9th they will release earnings.