Marijuana Stocks To Buy This Upcoming Week?
When it comes to finding marijuana stocks to buy there are some things to consider. To begin having an understanding of how the sector behaves is a good place to start. Most marijuana stocks trade with a high level of volatility. This can oftentimes lead to an unpredictable pattern in trading. Which has also led to a fair amount of pullback in comparison to the recent momentum. Still, there is much going on that could soon shift the way the sector has been performing. There are many cannabis companies that are getting ready to report earnings. If these companies can show strong results it could help the sector see better all round trading.
The cannabis industry as a whole has grown and become a progressive market. At one time legal cannabis or cannabis in general was such a taboo subject to speak on. Now worldwide is one of the fastest growing industries. Inside the United States, there is a big fight to end cannabis prohibition. Many feel this is one of the last legal hurdles toward the industry reaching its full potential. As well as seeing an increase in states legalizing cannabis and other areas around the world.
This progress and other endeavors help sway those looking to find a way to invest in legal cannabis. Which for most is done through marijuana stocks. So with proper research and sticking with a game plan, it's possible to see good returns from the right cannabis stocks. The companies below are several options that could be too gainers this month.
Top Marijuana Stocks To Buy Now In 2022
Planet 13 Holdings Inc. (OTC:PLNHF)
Trulieve Cannabis Corp. (OTC:TCNNF)
Planet 13 Holdings Inc.
Planet 13 Holdings Inc. an integrated cannabis company, engages in the cultivation, production, distribution, and marketing of cannabis and cannabis-infused products for medical and retail cannabis markets in Nevada, the United States. In the last week, Planet 13 has released news that could add more value to the company. On July 28th the company announced it has been awarded a conditional Illinois retail license.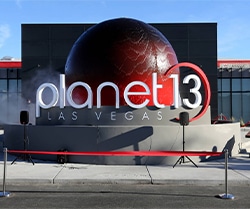 In more recent news the company also announced the results of the AGM. 99.00% of shares voted were voted in favor of re-appointing Davidson & Company LLP as an auditor and authorizing the board of directors of the Company to fix the auditors' remuneration for the following year.
[Read More] Top Cannabis Stocks To Watch Reporting Earnings Early August
Trulieve Cannabis Corp.
Trulieve Cannabis Corp. together with its subsidiaries operates as a medical cannabis company. It cultivates and produces products in-house and distributes its products to Trulieve branded stores across the United States. Over the last 4 weeks, the company has made several news announcements. On July 1st Trulieve announced it has opened its Morgantown, WV medical dispensary. This new location makes for the company's fifth retail location in West Virginia.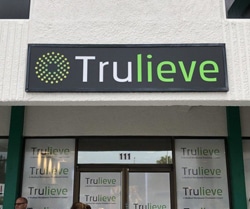 Following this release, the company furthered its expansion into West Virginia with the opening of its medical dispensary. With this additional location, it has made for a total of 6 dispensaries in the state. On July 9th Trulieve announced the opening of a new location in Apopka, FL.
[Read More] Top Marijuana Stocks Delivering Gains Before August 2022
Now in more recent developments, the company continues to expand its footprint in Florida's medical marijuana market. Back on July 12th the company once again opened a new dispensary in Hollywood Florida.