Top Marijuana Stocks For This Weeks Watchlist
The big focus for marijuana stocks is figuring out how to sustain better trading. At the moment many are still buying marijuana stocks based on speculation. There are many who feel that better trading is on the way. So far in 2022 more market action has taken place for marijuana stocks than in 2021. Even with the sector trading at a lower average. The speculation on what will happen with the battle to end cannabis prohibition is leading to this up and down trading.
When need on the matter is released most time the sector seems an increase in trading. Yet after the MORE Act passed the House marijuana stocks did not react as well as they used to. Some investors feel that trading off fundamentals could be making a comeback. At one point many marijuana stock investors would buy and sell based on what the company was doing out of the market.
For instance, if a certain marijuana company reported a loss or something that impacted operations it can be a deciding factor on whether to invest or not. Still, 2023 has just begun and there are many ventures that have yet to happen. Ventures that could help lead to seeing the sector rise. Now, this is not promised but a lot of potentials is in the making. So for those looking for top marijuana stocks to buy this week could be a good opportunity.
Trading Marijuana Stocks In A Volatile Market
With the sector dealing with a decline today could be a chance to add some good companies to your investment portfolio. Just make sure you do your research beforehand. Most marijuana stocks are incredibly volatile meaning that can go up or down without warning. Still, with all the progress and growth out of the market, it's giving more people reason to invest.
Top marijuana stocks to watch right now
Greenlane Holdings, Inc. (NASDAQ:GNLN)
GrowGeneration Corp. (NASDAQ:GRWG)
Greenlane Holdings, Inc.
Greenlane Holdings, Inc. develops and distributes cannabis accessories, child-resistant packaging, vape solutions, and lifestyle products in the United States, Canada, and Europe. It operates through two segments, Consumer Goods and Industrial Goods. In recent news, the company reported a record Q4 2021 Revenue of $56.0 Million. This is up 54% Year-over-Year. Total revenue for Q4 2021 increased 54% to $56.0 million, compared to $36.3 million for Q4 2020.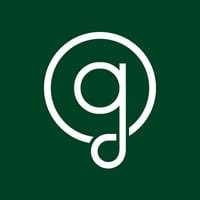 Total revenue for 2021 increased 20.1% to $166.1 million, compared to $138.3 million for 2020. Sales of Greenlane Brands increased 16.9% to $7.4 million, or 13.2% of total revenue, in Q4 2021 compared to $6.3 million, or 17.5% of total revenue for Q4 2020. Sales of Greenlane Brands increased 52.3% to $34.8 million, or 21.0% of total revenue, in 2021 compared to $22.8 million, or 16.5% of total revenue, in 2020.
Words From The Company
"2021 was one of the most pivotal years in Greenlane's 17-year history," said Nick Kovacevich, CEO of Greenlane. "Not only did we complete our transformational merger with KushCo-creating the industry's leading ancillary cannabis company and house of brands-but we also strengthened our Greenlane Brands portfolio with the acquisitions of Eyce and DaVinci, which gave us a strong platform entering the new year.
[Read More] Are Marijuana Stocks A Buy Before Possible Cannabis Reform? 3 To Watch In April
GrowGeneration Corp.
GrowGeneration Corp. through its subsidiaries owns and operates retail hydroponic and organic gardening stores in the United States. It engages in the marketing and distribution of nutrients, growing media, advanced indoor and greenhouse lighting, environmental control systems, vertical benching, and accessories for hydroponic gardening, as well as other indoor and outdoor growing products.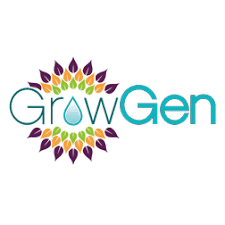 On March 1st the company released its record Q4 and full-year 2021 financial results. Some highlights are revenues increased 46% to $90.6 million in the fourth quarter and increased 119% to $422.5 million for the full year of 2021. Net income for the full year was $12.8 million, compared to the prior year's net income of $5.3 million. Also, the company saw a net loss for the fourth quarter was $4.1 million, compared to a net income of $1.5 million in the prior year.
[Read More] Are Top Canadian Stocks A Buy Right Now? How Active Traders Are Day Trading The Volatility
As well the company's Adjusted EBITDA was a loss of $1.9 million for the fourth quarter. But increased 82% to $34.5 million for the full year 2021. The company is expecting full year 2022 revenue in the range of $415 million to $445 million with adjusted EBITDA of $30 million to $35 million. The Company plans to open 15 to 20 new GrowGeneration garden centers in 2022.