2 Marijuana Stocks For This Weeks Watchlist
Is there more that can be done to see marijuana stocks reach better trading? More specifically sustaining momentum to see longer climbs in the market. For the last year or so the sector has been struggling to see more than one day of upward trading. Even though marijuana stocks trade in a volatile sector back in early 2020 the cannabis sector seemed as if it would not stop climbing.
At this time many marijuana stocks were showing consistent trading and when a company would dip it would bounce back with a strong recovery. However, after early 2021 things began to change drastically for marijuana stocks. From the second week of February 2021, marijuana stocks began to deal with a downtrend. Much of this was caused by the hold-up with passing federal cannabis reform. At this time some of the top marijuana stocks to watch were falling. Now while this was happening it gave people a chance to find top marijuana stocks to buy.
But the issue became as people bought the initial dip the sector continued to fall. This created an issue for some who are now holding shares and some have cut their losses. As of 2022, the market action has started to increase but overall the average at which the sector trades is down. And still, the big focus is on federal cannabis reform even with cannabis companies showing increased revenue and innovation. Right now the continued growth and progress of the cannabis industry is unmatched by very few new industries.
Marijuana Stock Investors Want To See More Market Action
Still, many marijuana stock investors are not trading using industry success. But rather on the political points of the industry more so with state and federal legislation. This year more states may soon legalize cannabis whether it be medical or recreational. The end results if legislation passes is more value and potentially an increase in profitability for some companies. The marijuana stocks to watch below are some options to consider right now in 2022.
Top Marijuana Stocks To Watch In 2022
Trulieve Cannabis Corp. (OTC:TCNNF)
Planet 13 Holdings Inc. (OTC:PLNHF)
Trulieve Cannabis Corp.
Trulieve Cannabis Corp. together with its subsidiaries operates as a medical cannabis company. It cultivates and produces products in-house and distributes its products to Trulieve branded stores (dispensaries) in Florida, as well as through home delivery.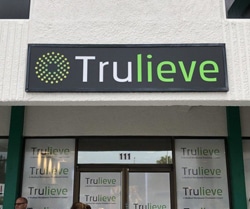 In recent news, the company announced it has opened a new medical cannabis dispensary in Zephyrhills, Florida. As well in recent news, Trulieve expands Khalifa Kush Partnership in Arizona
Words From The CEO 4/16/22
"Trulieve is excited to expand access to medical to more patients in Florida and build strong relationships in the Zephyrhills community," said Kim Rivers, CEO of Trulieve. "We are driven by our commitment to providing tailored, high-quality patient care in a safe and comfortable environment."
[Read More] Top Marijuana ETFs To Buy In 2022? 4 For Your Watchlist In April
Words From The Company 4/14/22
"We are excited to expand our partnership with Trulieve and begin offering Khalifa Kush products in all of their Arizona stores," said Tim Hunkele, Co-Founder and COO. "Trulieve's industry-leading retail team offers a true customer-first experience, and we look forward to growing alongside them."
[Read More] Best Marijuana Stocks To Watch Next Week As New Jersey Begins Recreational Cannabis Sales
Planet 13 Holdings Inc.
Planet 13 Holdings Inc. an integrated cannabis company, engages in the cultivation, production, distribution, and marketing of cannabis and cannabis-infused products for medical and retail cannabis markets in Nevada, the United States. On April 14th the company announced its cultivation expansion fuels SuperStore in-house product growth.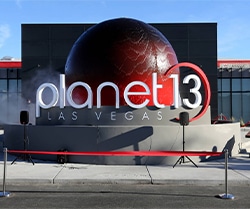 Words From The Company
"We've seen incredible consumer support for our brands like TRENDI and HaHa which have risen to among the top selling brands in their respective categories in Nevada. The only thing that has limited Medizin, our popular premium flower brand, from joining them at the top of the leaderboard has been supply constraints. Our lack of supply has historically led to us selling out every harvest, leaving our customers wanting more," said Larry Scheffler, Co-CEO of Planet 13.