Top Marijuana Stocks To Watch Right Now
When it comes to marijuana stocks the last 2 weeks have had days of increased momentum. Some of this can be attributed to companies having more success out of the market. The other may have to do with the fight to enact some type of federal legislation. For some time now the cannabis industry has made great strides both US and abroad. Yet the big focus is on how to end cannabis prohibition right here in the U.S. Some of the better days of trading have been due to progressive news on the matter.
The growth of the cannabis industry as a whole has people looking to get involved. So with the volatile behavior in the sector, there is momentum when looking for marijuana stocks to buy can be easier than on other days. Meaning even with the sector consistently trading up and down finding lower entry points on the pullback are happening more often than not. Now for most investors, they are buying and holding only due to how quick most upticks occur which makes it tough to take profits.
Although there are some who are better at taking profits from these quick pops in the sector. Still, those who are holding their position feel there will be a time when better upwards sustained trading occurs. So if you are looking to add some top marijuana stocks to your portfolio this week may be the time to do it. But like other investments make sure you do your homework beforehand to mitigate as much risk as possible.
Marijuana Stocks To Watch 2022
Planet 13 Holdings Inc. (OTC:PLNHF)
Greenlane Holdings, Inc. (NASDAQ:GNLN)
Planet 13 Holdings Inc.
Planet 13 Holdings Inc. an integrated cannabis company, engages in the cultivation, production, distribution, and marketing of cannabis and cannabis-infused products for medical and retail cannabis markets in Nevada, the United States. In recent news, the company announced it has closed on a property in Florida for a campus concept.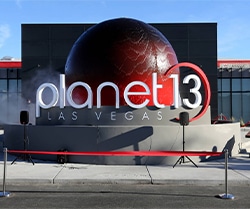 The company has finalized the purchase of a 23-acre parcel. This comes with a 10,500-square-foot building. This place is currently located thereon, for its planned cultivation and processing expansion in Florida, for a purchase price of USD $3,300,000.00.
Words From The Company
"We are pleased to have closed on a land purchase near Ocala, Florida, where we previously were leasing our initial 10,500 square foot cultivation and production facility which was approved by the Florida Office of Medical Marijuana Use. We've strategically staged building materials on site over the past 3 months to build a world-class cultivation facility on an expedited timeline, with a full campus project planned for future phases," said Larry Scheffler, Co-CEO of Planet 13.
[Read More] Best Canadian Marijuana Stocks In July? 3 Delivering Gains This Month
Greenlane Holdings, Inc.
Greenlane Holdings, Inc. develops and distributes cannabis accessories, child-resistant packaging, vape solutions, and lifestyle products in the United States, Canada, and Europe. It operates through two segments, Consumer Goods and Industrial Goods. Right before the end of June, the company announced a $5.4 million registered direct offering.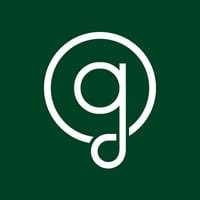 The company announced that it has entered into a definitive agreement with a single institutional investor, for the purchase and sale of 21,600,000 shares of its common stock. As well as warrants to purchase 21,600,000 shares of common stock at a purchase price per share of $0.25 in a registered direct offering. The warrants to be issued will have a five and one-half year term. These warrants will become exercisable six months following the date of issuance and will have an exercise price of $0.25 per share.
[Read More] Cannabis Industry Trends To Watch For In 2022
GNLN Stock Performance And Market Update
Over the last 2 weeks, this marijuana stock has started to rebuild some of its momentum. Towards the end of June GNLN saw a significant decrease in trading from the 23rd to the start of July. Yet from the 1st to the close on the 8th of July the company has started to show better trading. Now, this increase is not a lot but it's a start and could continue this upcoming week. With this, some investors will be keeping an eye on GNLN stock.